Win Tickets To The UK Premiere Of One Day, Starring Anne Hathaway And Jim Sturgess
To celebrate the hotly anticipated film adaptation of David Nicholl's bestselling novel One Day, starring Anne Hathaway and Jim Sturgess (in cinemas AUGUST 24) The Huffington Post UK are offering two lucky winners the chance to win a pair of tickets each to the UK premiere of One Day on 23rd August!
The two winners, plus friends, will get to walk the red carpet alongside the stars of the film.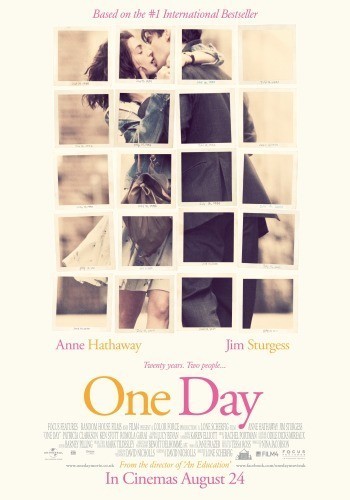 Directed by Lone Scherfig (director of An Education, Academy Award-nominated for Best Picture), the motion picture One Day is adapted for the screen by David Nicholls from his beloved, bestselling novel One Day.
After one day together – July 15th, 1988, their university graduation – Emma Morley (Academy Award nominee Anne Hathaway) and Dexter Mayhew (Jim Sturgess of Across the Universe) begin a friendship that will last a lifetime.
She is a working-class girl of principle and ambition who dreams of making the world a better place. He is a wealthy charmer who dreams that the world will be his playground.
For the next two decades, key moments of their relationship are experienced over several July 15ths in their lives.
Together and apart, we see Dex and Em through their friendship and fights, hopes and missed opportunities, laughter and tears. Somewhere along their journey, these two people realise that what they are searching and hoping for has been there for them all along.
As the true meaning of that one day back in 1988 is revealed, they come to terms with the nature of love and life itself.
One Day is released in UK cinemas AUGUST 24.
For more information visit www.facebook.com/onedaymovieuk
For your chance of winning this amazing prize, answer this simple question:
Name the Academy Award nominated actress who plays Emma Morley in One Day
A) Anne Hathaway
B) Anna Faris
C) Julia Roberts

To enter the above competition please:
1) Follow us on Facebook - http://www.facebook.com/HuffPostUKEnt
2) Follow us on Twitter - http://twitter.com/huffpostukent
3) Tweet us your answer to the question above. When the competition closes a winner will be selected at random and contacted via Twitter to be told that they've won.
Please read our terms and conditions on page 2 for full details. The winners will be picked at random on 21st July 2011. Good luck!
© 2011 Universal Studios / Focus Features LLC. All Rights Reserved.