Third Arrest Over Made Over Phone Hacking Scandal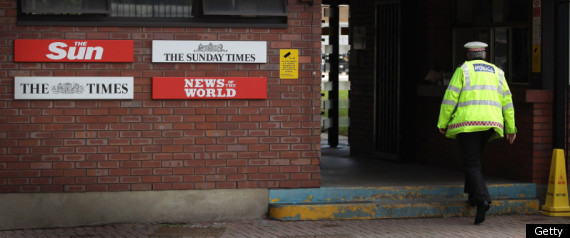 A third person is reported arrested in connection with corruption and phone hacking allegations at News of The World.
A 63-year-old man was arrested at 20:22 on Friday at a residential address in Surrey, police said in a statement, but did not identify him.
"Officers from the MPS' Operation Weeting together with officers from Operation Elveden arrested a man on suspicion of corruption allegations contrary to Section 1 of the Prevention of Corruption Act 1906," the statement said.
The two operations are investigating allegations of phone hacking and payments to police respectively.
The man was released on bail until October, reports said on Saturday.
The development comes after Andy Coulson, former News of the World Editor and ex-chief media adviser to David Cameron, was arrested and later released on bail until October.
Clive Goodman, former royal editor of the paper, was also detained on Friday. He was jailed for four months in 2007 after he pleaded guilty to intercepting phone messages.
The News of the World is publishing its final edition on Sunday, after claims that it paid private investigators to illegally intercept the voicemail messages of murdered schoolgirl Milly Dowler, bereaved military families and relatives of 7/7 bombing victims.
It also stands accused of paying thousands of pounds illegally to corrupt police officers.