Fraser Brown Medical Exclusive Gained Through Legal Means, News International Says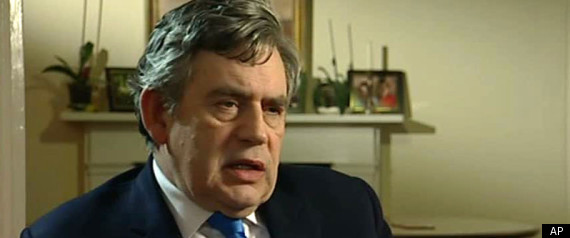 News International said on Tuesday that it did not access Gordon Brown's medical records in order to break the news that his son had cystic fibrosis.
In 2006 The Sun reported that Brown's son Fraser had been diagnosed with the disease. On Monday it was claimed that the story had been gained through illicit means.
In a statement Rupert Murdoch's embattled company said that they did not access Brown's son's medical records for the story, and did not commission an investigator to do so for them.
News International said the story: "originated from a member of the public whose family has also experienced cystic fibrosis. He came to The Sun with this information voluntarily because he wanted to highlight the cause of those afflicted by the disease. The individual has provided a written affidavit this afternoon to a lawyer confirming this."
The Sun approached Brown who then provided quotes for the story, indicating his consent, News International said.
News International added: "We believe that the article was written sensitively and appropriately. We are not aware of Mr Brown, nor any of his colleagues to whom we spoke, making any complaint about it at the time. The publication of the story and the further responsible, sympathetic and informative coverage The Sun continued to give to the disease resulted in renewed interest for those affected by it. Donations to the Cystic Fibrosis Trust nearly doubled over the next year."
The company said that other allegations made in regard to informational gained illegally and published about Brown were still being investigated.
In a separate statement the Sunday Times newspaper said they did not believe they broke the law when reporting a story about Brown's property dealings. The statement said that the Sunday Times followed the PCC code on subterfuge.
"We pursued this story in the public interest," a spokeswoman told the Press Association. "We were told that Mr Brown had bought a flat cheaper than any normal valuation and that he obtained it through a company in which Geoffrey Robinson, a close ally, had been a director. We had reasonable grounds to investigate this matter."