Badger Cull Expected To Be Confirmed By Government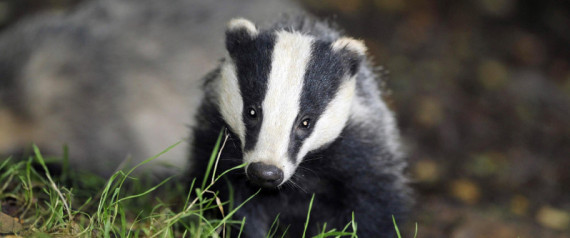 PRESS ASSOCIATION -- Badgers are to be culled in a bid to tackle bovine tuberculosis, the Government is expected to announce.
Mass slaughter of the TB-carrying animals has bitterly polarised farmers and animal welfare campaigners for decades.
Farmers have called for a cull of badgers, which can carry and spread the disease to livestock, in order to help put an end to the disease which is particularly acute in the South West and Wales.
Caroline Spelman, the Environment Secretary, will address MPs in the Commons on Tuesday afternoon in response to a consultation on badger control.
The Department for Environment, Food and Rural Affairs (Defra) remained tight-lipped about the announcement, but a cull is one of the ways it has listened to in order to keep badger numbers down.
However, only last week a key government adviser on badgers and TB in cattle said he believed a cull of the wild animals would be a mistake. Lord Krebs, who conducted a major review into badgers and bovine TB in the 1990s and recommended a trial cull which took place over the following 10 years, said he did not think culling was "an effective policy".
It has appeared likely over recent weeks the Environment Department would allow a cull, after experts including its chief scientist and chief vet concluded that co-ordinated and sustained culling of badgers, which can spread the disease to livestock, was likely to reduce TB rates in cattle.
A two-page document produced following a meeting in April of the group of experts, set out the latest data from the randomised badger culling trials (RBCT), showing around a 16% reduction in new infections in herds following a cull.
But last week Lord Krebs, one of the scientific experts involved in the meeting, said: "If you look at the evidence from the RBCT you will see that if you cull intensively for at least four years, you will have a net benefit of reducing TB in cattle of 12% to 16%.
"So you leave 85% of the problem still there, having gone to a huge amount of trouble to cull a huge number of badgers. It doesn't seem to be an effective way of controlling the disease."