Household Budgets Squeezed Again As Grocery Prices Soar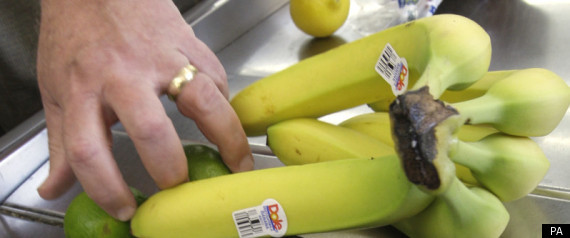 PRESS ASSOCIATION -- Prices at UK supermarkets are rising faster than expected and will continue to put pressure on households in the coming months, industry figures have revealed.
Kantar Worldpanel said grocery prices rose by 4.8% in the 12 weeks to July 11 compared to a year ago, up from 4.6% in the middle of May.
The market research firm, which previously said that inflation would not rise above 5% this year, now expects it to hit that target and perhaps go beyond in coming months.
Martin Whittingham, a director at Kantar, said: "The increasing inflation rate is putting extra pressure on shoppers' ability to manage their household budgets. With this in mind we expect the grocery market to slow in the coming months."
The squeeze showed through in the market share of the major grocery chains over the past three months.
There were more gains for the no-frills shops at the cheaper end of the market and also at the top end for Waitrose as people go out less often and choose to eat at home.
Spending overall rose by 4.6% to £23.8 billion over the three months compared to 2010, suggesting a 0.2% drop in volumes over the period.
However, discounters Aldi and Lidl showed the greatest growth at 20.2% and 15.6% respectively, and combined they now account for 6.1% of the overall market.
Waitrose increased its share of the overall spend from 4.1% to 4.3%, but only Morrisons of the big four grocers managed to grow by more than the rise in grocery spending overall.
Morrisons' market share rose slightly to 11.9%, Sainsbury's was flat at 16.1%, but Asda dropped to 16.5% from 16.8% a year ago. Tesco remains market leader with a 30.6% market share.