Military Action In Syria Impossible, Says Foreign Secretary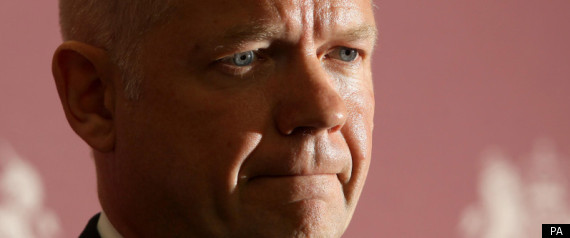 The foreign secretary William Hague has ruled out any possibility of western countries taking military action in Syria, despite the human rights atrocities which have taken place there over the weekend.
Hague told the Today programme on Radio 4: "It is a very frustrating situation, the levers we have are very limited." He said military action was "not a remote possibility. Even if we were in favour of that.. there is no prospect of a legal, morally sanctioned military intervention."
Faced with accusations that the UK had intervened in Libya but was now failing to respond to similar human rights outrages in Syria, Hague said it was a 'different situation'. He indicated Britain would be pushing for greater diplomatic pressure on Damascus, saying: "We do want to see additional sanctions and have agreed a further round of sanctions in the EU which will be announced later this week.
"We will continue working on this today. I would like to see a UN security council resolution to condemn this violence.
"There are nations on the security council opposed to any resolution, so we will revisit that in the coming hours and days."
More than 100 people were killed during a crackdown in the Syrian city of Hama on Sunday. One report from the AFP agency suggested as many as 130 people may have been killed, but reports are sketchy because foreign reporters are banned from working in Syria.
The Syrian government moved to quell rebel activity in the city ahead of the holy Muslim month of Ramadan, which begins today.