Sunday Mirror Winning In Tabloid Wars After Demise Of News Of The World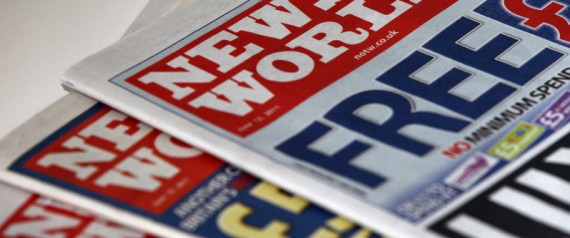 The Sunday Mirror has won the battle to pick up former News of the World readers, with their circulation almost doubling in July.
However, overall sales of Sunday papers are slipping – sparking fears that News of the World readers won't pick up other newspapers after its closure.
The Sunday Mirror sold almost two million copies per week in July, according to estimates from the group MediaTel.
But they also said the market had lost nearly half a million readers since the closure of Britain's most popular Sunday newspaper.
Douglas McCabe, media analyst at Enders Analysis told the Huffington Post UK the figures were good news for Trinity Mirror:
"These are great volumes for the Sunday Mirror and the People: Trinity Mirror is capitalising on the gap in the market very effectively.
"Of course the volumes come at a price and they won't won't be able to sustain discounts indefinitely. Nevertheless, market share is a crucial metric in the battle to attract advertising expenditure, and Trinity has shifted its position very significantly. The unknown remains: what happens if and when another product is sprung into the market?"
Despite the slip in overall numbers, the Sunday Express, Daily Star Sunday, People and Mail on Sunday have also seen a boost in readers.
According to the figures, the Sunday Mirror gained 862,204 readers, the People 465,451, the Mail on Sunday 262,209, the Daily Star Sunday 424,022 and the Sunday Express 170,522.