UK Riots: David Cameron To Address Parliament In Emergency Session After Police And Rain Bring Quiet Night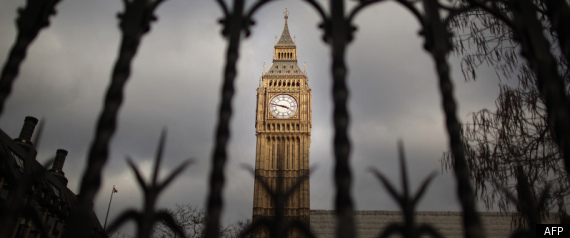 David Cameron will address parliament today in an emergency session called in the wake of riots across the UK.
After four nights of disorder, rain and an increased police presence led to a relatively quiet night in Britain's cities.
The quiet came after a father whose son was one of three men murdered during the riots in Birmingham made an appeal for calm.
Tariq Jahan, whose 21 year-old son Haroon was run over and killed on Wednesday night, called for people in his community to "grow up and go home".
Making a televised statement Jahan said: "Last night we lost three cherished members of our community... today we stand here to plead with all the youth to remain calm and for our communities to stand united."
The prime minister is expected to further outline the government's response to the disorder which began in Tottenham, north London, on Saturday night and spread to Birmingham, Liverpool, Bristol and Nottingham. Cameron will also outline help for businesses affected by arson and looting.
(SCROLL DOWN FOR LIVE UPDATES)
The government's emergency committee Cobra will also meet this morning for the third day running.
In the wake of the riots, Cameron is facing pressure over government plans to cut 20% from police forces.
But on Wednesday the Home Office rejected calls from Labour MPs and the Conservative London mayor Boris Johnson to rethink the plans.
Yesterday the prime minister said rioters would be identified "picture by picture" and he expected those guilty of public disorder to receive prison sentences.
He also gave the go ahead for police to use water cannon and baton rounds if necessary: "We will take every action necessary to bring order back to our streets", he told a news conference outside Downing Street on Wednesday morning.

The Metropolitan police said on Thursday morning that 888 had been arrested in relation to the looting, arson and public disorder.
Courts have sat through the night to process arrests and so far 371 have been charged, including a primary school worker, a charity volunteer and college students.
The met police have arrested a thug for robbing an injured student during the riots.
He is one of 950 people who have been arrested in connection with violence, disorder and looting by the metropolitan police. A total of 457 people have been charged.