'American Reunion' Teaser Video Shows Alyson Hannigan, Tara Reid And Jason Biggs In Photo Booth Fun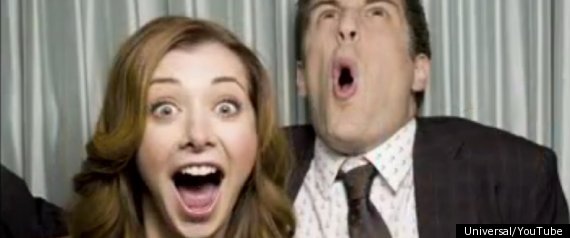 Almost 13 years after the original American Pie film became an awkward hormonal hit its stars have reunited for the aptly titled American Reunion.
In this teaser video the gang, including Jason Biggs, Tara Reid, Seann William Scott, Eddie Kaye Thomas, Thomas Ian Nicholas, Chris Klein, and Alyson Hannigan, get up to their old tricks in a photo booth.
Seann Williams (aka Stifler) recently told People magazine: "We haven't grown up at all. On-set, Jason Biggs was farting up a storm, Chris Klein was belching, and Eddie Kaye Thomas and Biggs were hitting each other in [the groin]."
You can see exactly what he means in the video below...
American Reunion, is set to be released on April 6 2012.
WATCH: