'Spooks' Romance Unscripted, Says Peter Firth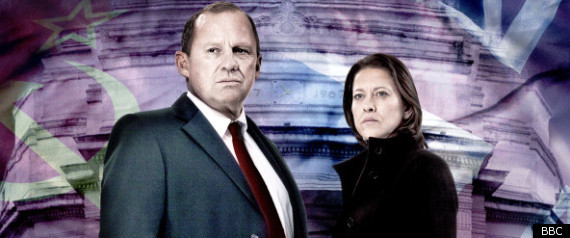 PRESS ASSOCIATION -- Spooks star Peter Firth has revealed the romance between his character Harry and colleague Ruth was not scripted.
The 57-year-old actor revealed he and co-star Nicola Walker improvised their character's flirtation, inspiring the writers of the hit BBC spy show to write a relationship between them.
Firth told the Radio Times: "The romance was never scripted.
"It was her and I flirting in takes, holding looks too long, lingering over lines. The writers picked up on that and it just grew from there. Nicola Walker, who plays Ruth, is a bit unpredictable - you never know what she's going to do - but she's an utter joy to play alongside."
The new series of Spooks will be the last, but Firth is pleased they are ending on a high.
He said: "The swansong feeling has been there a couple of years and it's better to go out on a high. Few shows run for 10 years and if you learn from your mistakes and not make them the next year, but make some different ones and learn from them, then you build and build."
But as for whether Harry and Ruth will have a happy ending, Firth isn't giving anything away.
He said: "This series is a six-act Greek tragedy with a profoundly tragic ending. But there's an optimistic note to tell you that the fight isn't over."