Brits Spending £9 Billion A Month Paying Off Debts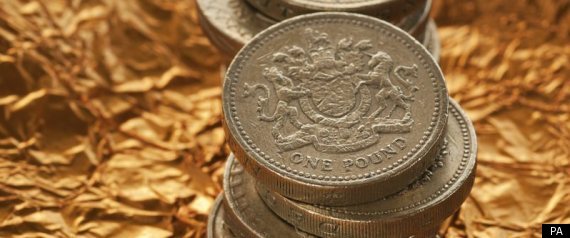 Britons have little spare income left to handle spiralling living costs and increased food prices after paying off debts, according to a report out on Monday.
Research compiled by comparison site MoneySupermarket.com shows one in four people spend 40 per cent of their monthly wage paying off debts that aren't mortgage repayments

As much as 80 per cent of monthly income was spent repaying debts by eight per cent of the people surveyed. Per person, the national average of monthly debt is £322, which is 25 per cent of £1,288, the national average monthly wage.
Men are paying back more personal debt than women, according to the report. The average personal debt held by men (excluding mortgages) is £7,944, whereas women owe over one thousand pounds less on average, at £6,739.
Londoners owe the most, at £8,478 on average. However the percentage of their monthly salary used to repay the debt is nationally lower at 22 per cent. By comparison, Yorks and Humber owe £5,796 on average but 28 per cent of their monthly salary is used to pay back the debt.
Tim Moss, head of loans and debt at MoneySupermarket.com said: "With the cost of living continuing to rise, consumers are feeling the squeeze on their wallets more than ever. It's therefore worrying to see such a high number of people needing to use so much of their income just to service existing debt.
"The golden rule for consumers is not to borrow money unless it is absolutely necessary...For those seriously struggling to keep up with payments, I would advise seeking debt advice from one of the free debt advice charities who can help them get their finances back on track."