Ed Miliband Challenges Government To 'Change Course' On Economy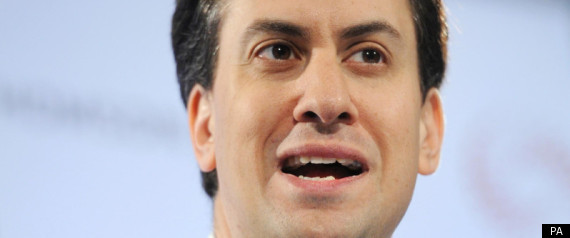 Ed Miliband has urged the government to "change course" on the economy in order to stimulate growth.
Speaking on the BBC's Andrew Marr programme on Sunday morning, the Labour leader acknowledged spending cuts were needed, but warned the government's austerity measures were not working.
"It's not working, it's not working for Britain because unemployment is going up, and it's not working even to cut the deficit because unless you grow the economy you can't cut your deficit," he said.
"As Keynes said, as the conditions change you change course and he should change course.
"That's what he has got to do. As a first step we say cut VAT. Keep to a plan to cut the deficit over four years but do it with growth because that's the only way you are going to achieve what you need to achieve."
Miliband was speaking as the Labour Party gathered in Liverpool for its annual conference amid warnings of a global recession and a debt crisis in the eurozone.
"In the end we do need the world economy to grow and that is not happening at the moment. The problem is that government tipped the balance in the world towards austerity," he said.
"What we need is America growing, Germany taking its share, we need Britain growing. We need to change the balance in the world so there is growth."
But speaking to ABC News in the United States, the prime minister said the government would stick to its current economic plan.
"We have to deliver on the programme, that is vitally important to prove to the world we can pay our way and to keep our interest rates," he said.
"We have a deficit sadly which is, as I say, the same size as Greece and Spain and Portugal," he said. "We are not in trouble because we have actually shown the world we have a plan to deal with this."
Chancellor George Osborne has said the global economic crisis has reached a "dangerous phase" but following talks in Washington he said he was "optimistic" that world leaders would reach a resolution.
But he has denied there is a secret plan to let Greece default on its debts.