Ken Livingstone To Announce New Transport Fares Policy By Text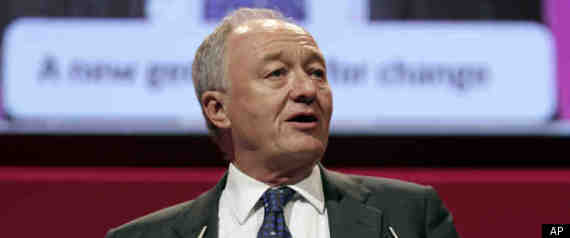 Labour's candidate for mayor of London, Ken Livingstone, will announce his policy on transport fares on Monday - by text.
The former mayor made the announcement in his speech to the Labour party conference in Liverpool on Sunday.
Livingstone said that London's bus fares were up by 56 per cent under current mayor Boris Johnson, a rise that he said "just isn't fair".
"People are right to be angry. And it's our duty to speak for them. So this is what I intend. "
"Over the last few months we have led the way with our online volunteer website yourken.org," he said. "Tomorrow will see another step in that campaign. I will announce my plan for fairer fares and I'm going to do it by text.
"Text KEN to this number, 66007, and tomorrow you'll be the first to hear how I will hold down fares."
Livingstone also attacked Johnson for his response to this summer's riots, comparing the behaviour of his Oxford University drinking society to those who attacked shops and burned cars in London in July.
"Where was Boris Johnson when the riots happened? He refused to come back to London. We had the crazy situation of Londoners having to demand their own mayor come back.
"And what personal example does Boris Johnson set? What is the difference between the rioters, and a gang of over-privileged arrogant students vandalising restaurants and throwing chairs through windows in Oxford?"
Livingstone said that as mayor he would reverse any cuts to London's policing budget made under Johnson, and said he backed Shadow Chancellor Ed Balls' plan for a cut in VAT.