Sabotage Times' James Brown Accuses Observer Journalist Of Plagiarism In Twitter Row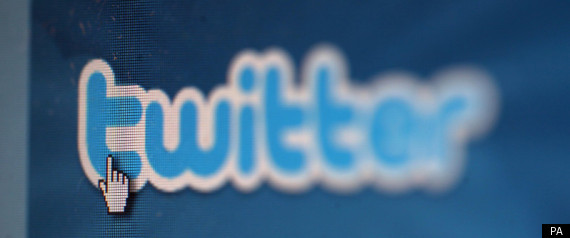 A senior journalist at one of Britain's biggest newspapers has been accused of "shameless" plagiarism after a row over two articles erupted on Twitter.
The Observer magazine's Eva Wiseman has been accused of copying an article that originally appeared in an online lifestyle magazine in her Sunday column for the Observer supplement.
Comparisons between the commissioning editor's article headlined "Brands: when familiarity breeds contempt" and a piece from the Sabotage Times – 'F*** You, Talking Smoothies' from September 16 by Lucy Sweet (@lucytweet1) - were highlighted on the social networking site late Sunday.
Sabotage Times, run by ex-Loaded magazine editor James Brown, has suggested his site will set its lawyers loose on The Observer on Monday over the issue.
But Brown has been branded a "bully" and told to "back off" by Wiseman's editor on the Observer Magazine, who says he has proof Wiseman is not guilty of plagiarism.
Sweet's original Sabotage Times article, in which she called for companies like Innocent Smoothies, to "Stop pretending you're my friend and admit you're just after my money' went on to list companies she feels are guilty of being 'hippy capitalists".
"It was Innocent who started all this cutesy 'product as sentient being' crap,' she wrote two weeks ago.
In Wiseman's article from yesterday she asks: "Who wants to be friends with a banana smoothie?' and goes on to say: 'Innocent drinks started it…"
She adds: "At some point brands stopped wanting to make us sexier and richer, and instead just wanted to be our friends."
While similarities between the articles could simply be an innocent co-incidence, it is worth noting that Wiseman started following Sweet on Twitter shortly after she linked to the original piece.
It seems Sweet first spotted the likeness yesterday and tweeted the two links, leaving it at that.
But James Brown (@jamesjamesbrown), picked up the baton. Although he didn't name Wiseman, plenty of others linked to The Observer article.
"Has the @observer columnist who has plagiarised a @sabotagetimes columnist this week not learnt anything from Johann Hari's demise?" he tweeted.
"Our lawyers, her editor, private eye & our readers will be informed tomorrow," he tweeted, before writing: "totally f*****g shameless" is the view of our writer who she followed on here (Twitter) and copied last week."
Lucy Sweet declined to comment.
But last night the editor of the Observer Magazine entered into a heated exchange with Brown on Twitter.
Ruaridh Nicoll wrote: "James, I have emails showing Eva was planning to write this before your blog was posted. You're being a bully. Back off."
Last night Brown told The Huffington Post UK: "The sentiment in the Observer column is very similar and the opening of the second paragraph could have been copied and pasted.
"Thankfully the editor who published the piece has Tweeted he has emails highlighting the piece was planned before the Sabotage Times piece ran. I'm assuming by that he is implying it is a co-incidence.
"If the Observer magazine was printed before Lucy's article appeared on 16 September so be it, everyone who noticed it must have been mistaken in their assumption the idea had been copied. If the copy was filed on or after the 16th I'd say Lucy is owed a carton of the finest Talking Innocent Smoothies."
A spokesman for The Observer was unable for comment on Monday.