Six Men Charged With Terror Offences Refused Bail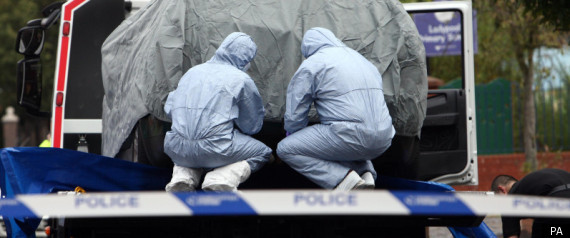 PRESS ASSOCIATION -- Six men accused of terror offences have appeared in court and been remanded in custody.
Mohammed Rizwan, 32, from Sparkbrook, Birmingham, appeared at West London Magistrates' Court charged with failing to disclose information about acts of terrorism.
It is alleged that between July 29 and September 19 this year he had information which he knew may help prevent the commission of an act of terrorism but did not disclose the information.
He was remanded in custody until October 24 to appear before Westminster magistrates.
Bahader Ali, 28, of Turner Road, also in the Sparkbrook area of the city, was refused bail and will appear at court on the same date. No indication of plea was given.
He is accused of failing to disclose information about acts of terrorism and "arranging the availability of property for terrorist purposes".
Ali's brother, Ashik Ali, 26, of White Street, was remanded in custody to appear at the Old Bailey on October 21.
He will appear on the same day with co-accused Irfan Nasser, 30, of Doris Road, Irfan Khalid, 26, of Timbers Way, and Rahim Ahmed, 25, of Moorcroft Road.
They are accused of one count of "engaging in conduct in preparation for terrorist acts".
Nasser, Khalid and Ali are accused of planning a bombing campaign, stating an intention to become a suicide bomber, collecting money for terrorism, making or helping to make a homemade bomb and recruiting people for terrorism.