David Willetts: Young People Have No 'Decent Chance' Of Getting Homes Or Pensions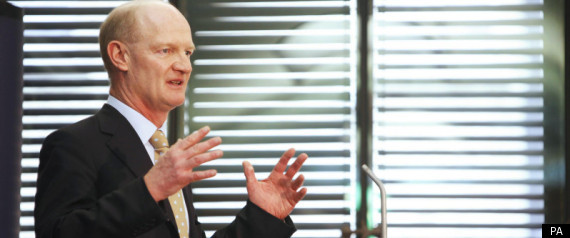 Young people have no "decent chance" of getting a pension or owning a home, according to a senior minister.
Universities minister David Willetts told an Institute of Economic Affairs fringe meeting at the Conservative party conference that young people faced a "deeply unfair" situation.
"There is also a problem in the private sector. There is a problem of the opportunities for young people, in terms of acquiring wealth in the private sector just as much as there is a problem for young people bearing the burden of the deficit and debt incurred by the public sector.
"And it's Conservative people who believe in property owning democracies… One of the two main forms of property ownership and having your own funded pension. How are the younger generation going to have a decent chance of acquiring either of those forms of property that we believe in?
"I think that with the situation we've inherited they are not going to have a decent chance of acquiring their own property or building up a funded pension."
He said that George Osborne's speech on Monday would address why the coalition was taking "the long term decisions" for growth, but added: "A society where the younger generation don't have a chance of that sort of property ownership is one which is deeply unfair to younger generations."
Willetts said that it could not be taken "for granted" that young people would be offered a fair chance. Youth unemployment is currently at a record high.
"That's why deregulation, liberalisation of the labour market is so important. So many of our labour market rules are essentially benefiting insiders, people who have already got a job, at the expense of the outsiders, people who are looking for a job and don't have one. Most conspicuously, the young generation."
Fellow Conservative MP Sajid Javid, also on the panel, told the fringe meeting his private members bill to restrict government borrowing was inspired by the tea party.