Helicopter Carrying British Tourists Crashes In New York City River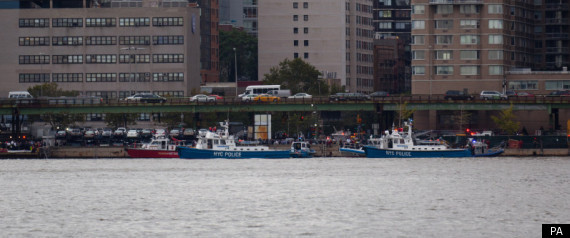 Three British tourists have been taken to hospital after a helicopter crash in New York which left a fourth person dead.
The four passengers were pulled out of the East River after the accident happened at 3.22pm local time.
Two of those injured, both women, are in a critical condition. A man is in a stable condition in hospital. All are believed to be from England, a New York Police Department spokesman said.
NYPD spokesman John Grimpel said the names and ages of those involved are not yet known.
A spokesman for the New York Fire Department said: "We got the call at 3.22pm for us to respond to a helicopter crash.
"We did, and four people were pulled from out of the water.
"Two females are in a critical condition. One had suffered a cardiac arrest and one a respiratory arrest.
"They were both taken to Bellevue Hospital."
The injured man was taken to NYU Hospital.
A spokesman for the British Embassy in Washington said: "We are urgently investigating with the authorities in New York."