Tom Watson Should Quit Culture Select Committee, Says John Whittingdale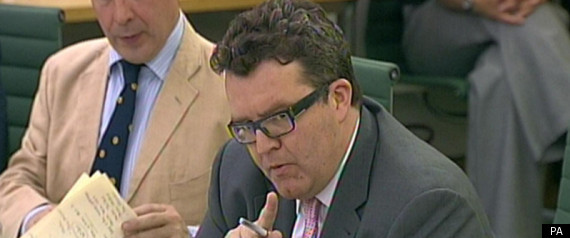 Phone hacking campaigner Tom Watson should step down from his position on the Commons committee probing the scandal, its chairman has said.
John Whittingdale said the MP's appointment to the shadow cabinet meant there was now a conflict of interest with his existing role.
The Culture, Media and Sport committee chairman is powerless to change its membership as appointments are in the gift of the political parties, but he has spoken to Mr Watson to make his views known.
He said: "Select committees need to be independent so should be confined to backbenchers.
"If he is a member of a select committee and a member of the shadow cabinet there is a conflict of interest because frontbenchers are bound by the party line.
"The Liaison committee (made up of select committee chairs) has made it very clear that appointments should be made from backbenchers.
"He should step down and it may be that he decides to step down once the phone hacking inquiry is completed. I had a brief word with him today and he understands my view.
"Tom is a very good member of the committee and I would be very sorry to lose him."
Labour leader Ed Miliband has defended the decision for Mr Watson to remain as a member of a select committee while taking up the role of the party's deputy chair.
"I think Tom Watson is somebody who has provided a service to the country with what he has done on phone hacking," he told Sky News. He added: "I think it would have been wrong at the time of getting him to serve our party to take him away from also serving our country."