BNP Under Investigation After BBC Panorama Uncovers 'Fraud'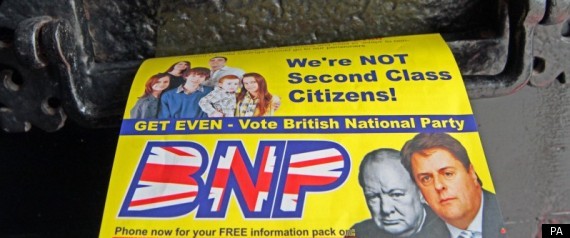 The BNP is under investigation by the Metropolitan Police and the EU after the BBC's Panorama programme uncovered allegations of fraud.
The programme spoke to former BNP admin worker Marion Thomas, who said she was told to fake invoices by the party's treasurer Clive Jefferson during the 2010 election.
The BBC reported that internal party documents revealed that the BNP owed creditors more than £570,000 one year ago. Party chairman Nick Griffin recently said the party now owes just £52,000.
A Met police spokesperson told the Huffington Post UK they were "investigating alleged offences under the representation of the people act and the political parties, elections and referendums act 2000 in relation to the 2010 campaign.
"This is being investigated in close liaison with the CPS and other agencies. There have been no arrests," the spokesperson said.
Jefferson denies the allegations.
The European investigation related to a former party worker Alistair Barbour who told Panorama that EU was a "big cash cow" adding "This is what it was all about, party work and just trying to figure out what expenses we could get out of the European Union."
The BNP denies misusing money from the EU for national work.