Michele Hyron: 'London 2012 Not A Technology Showcase'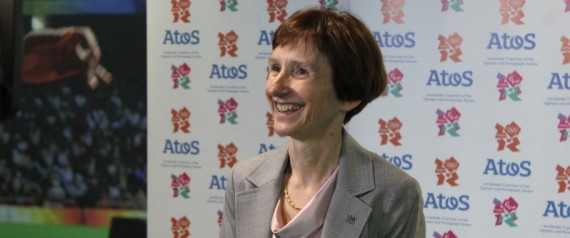 London 2012 will not be a showcase of the latest technology like cloud computing and instead will run on trusted technology proven during the Beijing Olympics and 2011 testing.
A mobile site, an Olympics only TFL journey planner, real-time results apps for all mobile platforms and a public Wi-Fi system will all be part of the tried and tested IT solutions offered to ticket holders and viewers.
At the launch of the London Olympics technical operations centre, Michele Hyron, Chief Integrator for Atos for London 2012, said: "Because we have this fixed deadline of the opening ceremony that we have to be absolutely ready for, we are not considering the games a showcase of technology. We cannot. We have to provide, timely, complete and relevant information, and this does not match with a showcase of the latest technology unfortunately."
"For example we used virtualization in Beijing, and are using it more in these games. But we are not using cloud computing."
Atos is the Olympics sponsor providing all software, security, results and accreditation technology to the games.
Tailored London 2012 apps, and a mobile website, will be developed for all major smart phone platforms, delivering results in real time and spectator information on the venues.
Gerry Pennell, Chief Information Officer, London 2012 said: "There will be apps designed for Apple, Android, BlackBerry and Windows 7 phones. The apps will be designed to help you as a spectator, get the most of the games, and have the best experience."
Journey-planning information will be available via a London 2012 TFL site, which is already up and running.
The Olympic park will also feature a public BT Wi-Fi network.
"The challenge at sports events is that there are so many people trying to access data at once, but the infrastructure doesn't stand up. So we've worked very closely with all the mobile networks to put some shared infrastructure in the park to increase capacity for voice calls and data. We are also working with BT to offer a public Wi-Fi network," Pennell said.
And for the visiting oligarchs? Pennell said: "We are certainly not providing a separate Wi-Fi network for anyone parking their mega yachts parked on The Thames."
Being safe rather than sorry is also the mark of BT's contribution. Their spokesperson said the technical operations centre is supported by two fully redundant BT internet connections which themselves have three levels of power redundancy. Each has been tested to fail and switch over to the next. Every venue also has redundancy built in.
As measured and careful as the tech behind these games seems, Atos says there may be opportunity for tech geeks to get buzzing over future games. Hyron adds: "I think there could be games in the future, and their probably will, that will mean the end user can be more proactive in selecting what he or she wants to see in the media, and the format that they want to see it in."
Read more on the London 2012 technical operations centre.