Vincent Tabak Killed Joanna Yeates By 'Pure Chance' Murder Trial Hears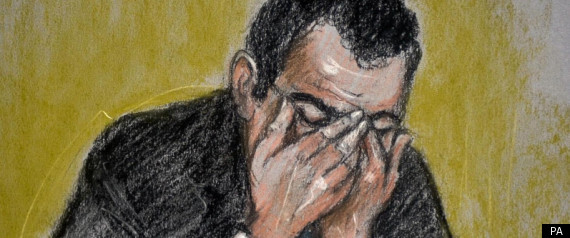 Vincent Tabak claims it was "pure chance" that he killed Joanna Yeates, a court has been told.
Tabak strangled her after he "completely misread the situation" when she invited him in to her flat for a drink, his counsel said.
William Clegg QC opened the defence case by saying it was tragic that Miss Yeates had not stayed out for another drink with colleagues before returning home.
Mr Clegg said "Joanna went limp" after Tabak, who denies murder but admits manslaughter, put his hand to her throat after she protested when he made a pass at her.
"It was pure chance that they ever met," the barrister said.
Both Miss Yeates and Tabak were at "loose ends" on the night of her death. "She was bored and lonely. It was the Saturday before Christmas and her partner was away," Mr Clegg said.
Her boyfriend Greg Reardon held back tears as Mr Clegg outlined his client's case at Bristol Crown Court. "Their meeting that night and what followed was unplanned and pure chance," Mr Clegg added.
Tabak was invited in after Miss Yeates smiled at him as he walked past her kitchen window while setting off for Asda, the court heard.
"She offered him a drink. He declined as he was driving later," Mr Clegg said. "She said that her boyfriend was away and she was alone. He said that her girlfriend was away and he was alone. As the two of them talked... Vincent Tabak completely misread the situation that he had walked into."
He made a move towards her as if he was going to kiss her on the lips.