Kercher Family Vow Not To Accept 'A Single Cent' From Knox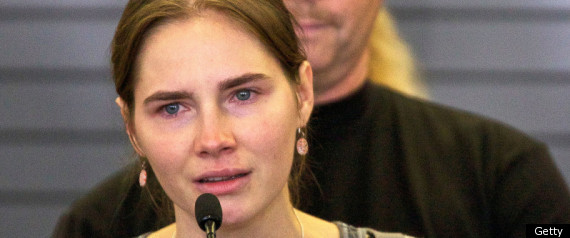 The father of Meredith Kercher has vowed not to take a "single cent" from Amanda Knox, according to an interview with The Sun.
Meredith, a British student, was killed in Perugia, Italy in 2007, while she was on exchange. US student Amanda Knox and her then-boyfriend, Raffaele Sollecito, were initially convicted of the murder, but were freed on appeal earlier this month after their convictions were overturned by an Italian court.
Since then Sollecito has kept a low profile, but Knox is rumoured to be in the process of agreeing to tell her side of the story. According to The Sun, John Kercher found it "distasteful" that Knox "stands to make millions from what happened to Meredith".
"How would any parent feel if their daughter's murder was to be turned into a movie for people's entertainment?" he was quoted by the paper on Monday as saying.
He also revealed that his family support an Italian supreme court appeal against Amanda Knox's acquittal .