Exam Paper Mistakes Fuelled Rise In Extra Marks, Says Ofqual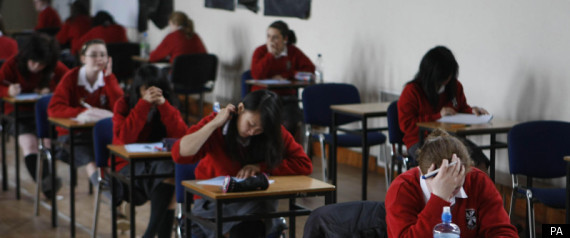 The number of teenagers receiving extra marks in their A-levels and GCSEs rose this summer, fuelled by the mistakes in exam papers, figures show.
Around 372,300 requests were made for "special consideration", up 13% on 2010, according to statistics published by exams watchdog Ofqual.
Almost of all these - 354,200 in total - were approved. Pupils can be awarded up to an extra 5% of the maximum mark for a paper depending on their special circumstances.
The maximum 5% is usually awarded in "exceptional cases", for example, if a candidate recently suffered the death of a close family member. But around 2% of the marks available can be awarded to a candidate who suffered a minor illness, such as a headache, on the day of the exam.
Ofqual said the series of blunders in this summer's GCSE and A-level exams also accounted for part of the rise in special consideration requests.
It has been suggested that around 100,000 students were affected by around 12 mistakes in GCSE, AS and A-level papers set by five exam boards in England, Wales and Northern Ireland. The mistakes ranged from wrong answers in a multiple choice paper, to impossible questions and printing errors.
Ofqual chief executive Glenys Stacey said: "The figures show an increase in applications for special considerations.
"We know that the exam paper errors account for some of this increase because special considerations were part of the redress arrangements put in place by the awarding organisations.
"We do wish now to explore further with the awarding organisations the details behind this year's figures, particularly the relationship with the exam paper errors. Our inquiry is ongoing and we will publish a final report before the end of the year."
Ministers have also announced plans to give Ofqual the powers to fine exam boards that make mistakes.