Broken-Hearted Brits Fly To Sunnier Climes To Heal Their Pain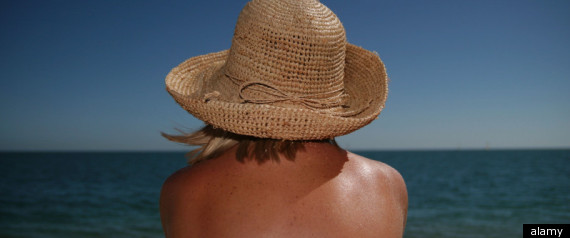 Escaping the agony of a broken relationship is one of the fastest growing reasons to fly overseas, new research has revealed.
Nearly 10% of all passengers aboard long-haul flights are thwarted lovers, fleeing the country to help cure their heartache, according to a survey by airline, Virgin Atlantic.
Travel experts have dubbed these broken-hearted jetsetters, Elvis Passengers, because they're flying off to a Heartbreak Hotel.
Virgin Atlantic spokeswoman Laura Hutcheson, said: "There's nothing like getting on board an aircraft to leave emotional baggage behind.
"Jetting off on a holiday is now regarded as the perfect remedy for thousands of disappointed lovers every year."
The airline researched the flying habits of customers across all of its 32 destinations.
Topping the league of heartbreak-healing destinations during the British summer was St Lucia with over 60% of Elvis Passengers choosing to get over their partner on the Caribbean island. Antigua, Jamaica and Las Vegas were also among the most popular haunts.
Those breaking up during the British winter are most likely to follow the sun to healing hot spots in the southern hemisphere. So when Bill Withers sang, Ain't No Sunshine When She's Gone, it seems he might have had a point.
Sydney was the most popular winter destination for Elvis Passengers, followed by Cape Town, Hong Kong, Miami and Barbados.

Hutcheson said: "Jetting off on a luxury break is a great way to show an ex-boyfriend or girlfriend that you have, quite literally, moved on."
However Virgin Atlantic's research shows that Elvis Passengers derive additional benefits from overseas travel.
Over 28% find a new romance during their stay overseas, out of which 7% of new romances lead to a long-term relationship.
Another study, by Hotels.com has revealed that the over-55s have the most holiday romances, with as many as two in five now finding love while abroad. One in five of the same age group even admitted having more than one romance on the same trip.