Hot Or Not: Tyra Banks' Chic/Severe Do At Annual Black Ball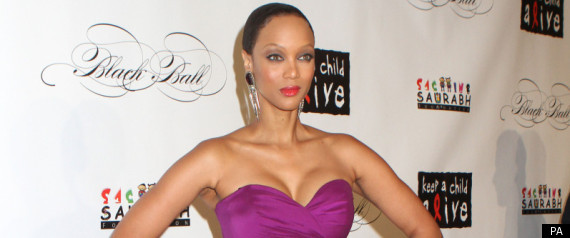 MyDaily:
Tyra Banks is stunning. Fact. And she pulled out all the stops for her red carpet appearance at the 8th Annual Black Ball in aid of Keep a Child Alive in New York last night withthis eye-frazzling violet gown.
But we can't make up our minds about the hairdo: maybe it's the withering look that she's giving the camera, but the severe bun errs towards Croydon facelift instead of chic.