Verdict: Conrad Murray, Michael Jackson's Doctor, Declared Guilty Michael Jackson's doctor, Conrad Murray, has been declared guilty of involuntary manslaughter, following an exhaustive enquiry into the star's death in June 2009.
Dr Murray will hear the terms of his sentence on 29 November at 8.30am. He faces up to four years in prison.
Now behind bars at the LA County Jail, one official said that Murray has been placed on suicide watch, reported the LA Times.
For six weeks, the jury of seven men and five women had heard in intimate detail the events leading up to the singer's final moments in his rented house in LA.
Jackson's family had been in constant attendance throughout the trial.
Courtroom proceedings had included the display of photographs showing an emaciated Michael Jackson in hospital after his death, and the playing of audio recordings where the star revealed his anxiety about his forthcoming concerts in London.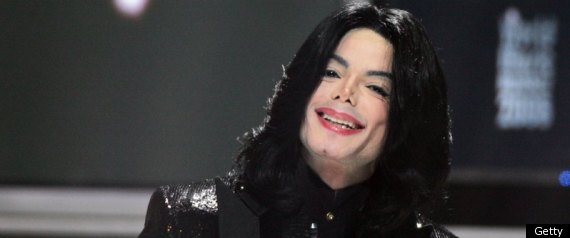 The prosecution had painted Dr Murray as an opportunist who had seized the lucrative contract to care for Michael Jackson in the lead-up to his unprecedented run of concerts, but had neglected his patient, leaving him at the mercy of powerful anaesthetising drugs, and had delayed telephoning emergency services when it was clear Jackson's life was in danger.
Prosecutor David Walgren had also described Michael Jackson's children, Paris, Prince and Blacket as "children who been robbed of a father through Dr Murray's actions".
A packed courtroom had heard how the children had seen doctors fighting to save their father's life, had been led away to the care of a housekeeper, and how Paris had later collapsed on the floor on hearing of her father's death.
The defence, led by the doctor's lawyer, Ed Chernoff, had taken great pains to prove Jackson's fragile state of mind, his propensity for using drugs more familiar in supervised operating theatres, and the likelihood that he had injected himself with the drug that killed him, Propofol, while Dr Murray was elsewhere. The court also heard how Jackson had previously been warned about the risk of using such a powerful drug in a non-surgical environment.
WATCH: The moment Murray was found guilty...
The jury consisted of seven men and five women, of a distinctive ethnic mix, who had previously admitted to being familiar with the case against Dr Murray, and being inevitably familiar with Michael Jackson's music. The presiding judge, Michael Pastor, had praised the jury for their uncommon attentiveness and punctuality during one of the country's most high profile trials.
SLIDESHOW: See photos from throughout the Conrad Murray trial...
Conrad Murray's girlfriend Nicole Alvarez