Turkish Commandos Kill Lone Kurdish Boat Hijacker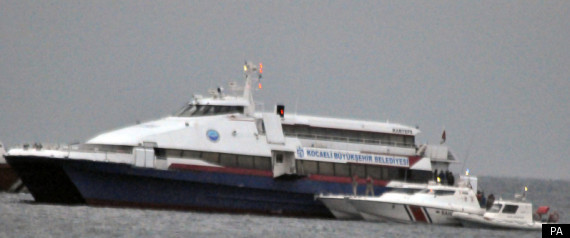 Turkish commandos have shot a lone hijacker aboard a ferry anchored near Istanbul, according to state-run TV.
There were 18 passengers and six crew on the ferry when it was hijacked on Friday just off the coast of the town of Silivri.
The lone hijacker was shot dead at dawn after commandos wrestled control of the passenger ferry, after it had been taken hostage for 12 hours.
The hijacker claimed to be carrying a bomb. He is believed to have belonged to the banned Kurdistan Workers Party (PKK).
The PKK guerrillas are fighting for greater independence in southern Turkey.
There is speculation that the ferry was headed to Imrali island, the BBC's Jonathan Head commented from Istanbul. The former PKK leader Abdullah Ocalan has been in jail there since 1999.
More than 40, 000 people have died in the conflict between the PKK and Turkish authorities since 1984.
There was no immediate comment from the PKK on the hijacking.