Phone Hacking: Glenn Mulcaire Notebooks Suggest He Hacked For Sun And Mirror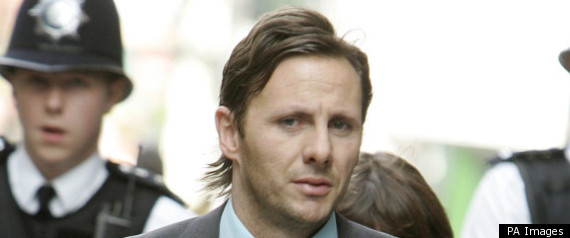 Private detective Glenn Mulcaire's notebooks suggest he hacked phones for the Sun and the Mirror as well as for a series of News of the World journalists, the press standards inquiry has heard.
The investigator wrote first names in the top left-hand corner of his notes recording details of the telephone voicemails he illegally intercepted.
Some of these corresponded to News of the World employees, one of whom - referred to only as "A" - apparently made 1,453 separate requests for information from Mulcaire. But the private detective also wrote "The Sun" and a name relating to the Daily Mirror in his notebooks, the inquiry was told.
Mulcaire was jailed with the News of the World's former royal editor Clive Goodman in January 2007 after they admitted intercepting voicemail messages left on phones belonging to members of the royal household.
The inquiry heard that the investigator's notes relating to the royal aides are marked "Clive", "private" and with the name of "A", who cannot be named for fear of prejudicing the ongoing police investigation into phone hacking.
Robert Jay QC, counsel to the inquiry, noted: "One possible inference to be drawn is that 'A' was working with or for Goodman, and he or she may have instructed Mulcaire to carry out an interception.
"It might be argued that 'A' could have been acting independently of Goodman, but that would not make much sense since Goodman was the royal editor."
Mulcaire also pleaded guilty to hacking the phones of publicist Max Clifford, football agent Sky Andrew, chairman of the Professional Footballers Association Gordon Taylor, MP Simon Hughes and supermodel Elle Macpherson.
His notes for Mr Clifford feature the name "A" and "private"; for Mr Andrew a person referred to as "I"; for Mr Taylor "A"; for Mr Hughes "A" and people named only as "B" and "C"; and for Ms Macpherson "B" and "private".
In total about 28 corner names are legible in the 11,000 pages of notes that police seized from Mulcaire, which relate to a total of 2,266 taskings and the names of 5,795 potential victims, the inquiry heard.