'Twilight Saga: Breaking Dawn' Star Kristen Stewart Delights In Sinking A British Pint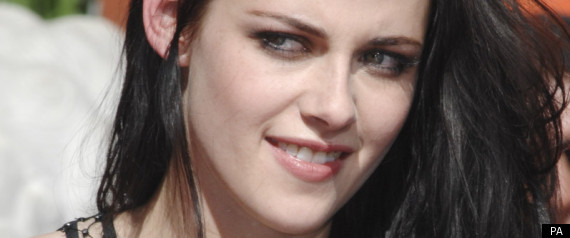 Robert Pattinson is not the only thing Kristen Stewart likes about Britain, as the actress admits to falling in love with London.
The Twilight star lived in the city while filming her new movie Snow White And The Huntsman and quickly settled in, enjoying the music scene - Laura Marling is her favourite - and indulging in the traditional British dish beans on toast.
She told Glamour magazine: "I spent my last two New Years here, and both of them were f***ing incredible."
The 21-year-old even loves hanging out in "old-man" pubs where she drinks Guinness: "We have bars, clubs and restaurants in the US, but here you go to the pub for the afternoon and you have lunch. In an American publication, that would seem like, 'She's hitting the bars in London!' but here it's a different mentality."
Being one of the most-photographed women in the world isn't always easy for Stewart and one of the things she enjoyed most about the UK was that she lived in virtual anonymity.
She said: "In LA, you have to be fairly selective about where you go, but I'm so fine here. People are doing their own thing and they feel like they're probably cooler than you, so I tend to be able to get around very easily."
Stewart, who earlier this year was seen rubbing shoulders with Kate Moss at London Fashion Week, says she won't be picking up British slang words anytime soon though: "In my accent, the funny thing about using British slang is it just sounds so off."