GPs Should Lose Power To Sign Patients Off Long-Term, Argues Tory Minister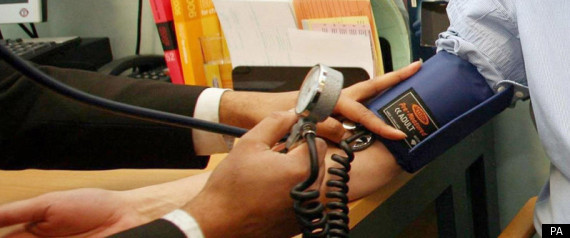 Stripping GPs of the power to sign patients off on long-term sick leave could lead to "fewer wasted lives", a Tory minister has insisted.
Lord Freud said the Government wanted to intervene earlier to stop patients drifting into "unnecessary" on-going state support.
A Coalition-commissioned report due next week will recommend that independent assessors rule on long-term sickness instead of GPs.
The independent review is also expected to call for businesses to be given tax breaks for hiring patients with continuing and unpredictable conditions.
A job-finding service to match people with long-term illnesses to suitable work is also expected to be among the recommendations.
Government is embarking on the biggest shake-up of the welfare state since its formation and the reforms include reassessing all sickness benefit claimants and replacing sick notes with fit notes that set out what work individuals are able to carry out while ill.
Lord Freud, welfare reform minister, told BBC Radio 4's Today programme: "What the reviewers are saying to me is that GPs should still have a key role in writing fit notes to start with but at a certain point, and that's around four weeks, it is important that there is an independent look at what can be done to help people back into the workplace.
"That's the point at which you can get into drift. If you start having no support at all for the next 28 weeks there's a very large proportion of people who then drift of into state support and very long term support and it's quite unnecessary in many cases.
"GPs are not experts necessarily in occupational health and secondly there's two tests going on - the GP is signing people off for a particular job but actually in the end the assessment will be when they apply for long-term state support. The assessment will be 'can you do any job?' That difference means that people can fall between the two assessments.
"There clearly are here potentially savings for employers, there are savings for the state, there is a boost for the economy potentially but I think the most important thing is that we could have fewer wasted lives."