Three Stabbed Police Officers Undergo Surgery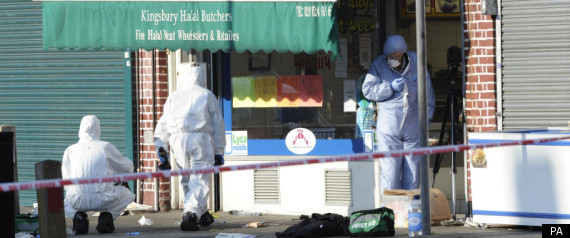 UPDATE - PRESS ASSOCIATION -- Christopher Houghton, 32, of Milford Gardens, Wembley, has been charged over attacks on four police officers who were injured in Kingsbury, North London, yesterday, Scotland Yard said.
Four police officers were injured by a man wielding a 12-inch knife in Kingsbury Road, Kingsbury, on Saturday.
The three police officers who were stabbed during an arrest in Kingsbury, North-West London, have undergone surgery.
The BBC reports that the PCs were stabbed in the stomach, arm and leg. One officer suffered a stab wound to his stomach, the second, suffered head injuries and a stab wound to the arm while the third was treated for a stab wound to the leg.
On Saturday, a Scotland Yard spokesman said: "Police were called at approximately 8.40am this morning to a disturbance in Kingsbury Road, Kingsbury.
"Officers attended and attempted to speak with a man, who subsequently attacked them.
"Four officers were injured during the incident and have been taken to hospital.
"A man has been arrested on suspicion of attempted murder and remains in custody at a north London police station."
The BBC reports that the attacker darted in and out of shops on Kingsbury Road, as he was chased by officers. The man then entered a butcher's shop and grabbed the knife.