RFU Report: Leaked Document Reveals Full Extent Of England's World Cup Shambles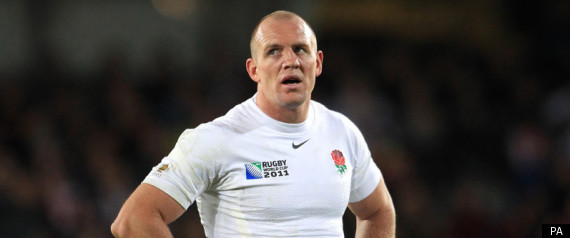 A confidential report leaked to The Times has revealed the full extent of the fiasco surrounding England's recent World Cup campaign in New Zealand.
A review on the trip, not meant for the public domain, heavily criticises former manager Martin Johnson for not dealing with the fallout from a drunken incident in a Queenstown nightclub, in which Mike Tindall was alleged to have been cavorting with a woman after engaging in a dwarf-throwing contest.
Johnson resigned as England team coach last week.
The reports also suggest that some members of the team were more concerned with money than representing their country, with one commenting "there's £35,000 just gone down the toilet," after England lost to France in the quarterfinals.
The authors of the review, which includes the Rugby Football Union's (RFU) director of elite rugby Rob Andrew, the Premiership clubs and Rugby Players' Association (RPA), who interviewed players anonymously, also indicate that the players held the body to ransom by threatening to boycott official events over a dispute over pay.
"It is very disappointing that a senior group, led by Lewis Moody, disputed the level of payment for the squad," said Andrew.
"It led to meetings with RFU executives in the last few weeks before departing for NZ. This led to further unsettling of the squad.
"Some of the senior players were more focused on money rather than getting the rugby right."
The reports on the campaign have been passed to the Professional Game Board (PGB), who are due to make recommendations on their findings on the 30 November.
A spokesman for the PGB said he was "disappointed" that the reports had not remained confidential.
"All involved were promised that their views would remain private for the ultimate goal of improving the England team. The reporting of selective elements of those documents is also counter-productive to that aim," he said.