Nigel Sproston: Jobless Man And 'Wicked' Step-Mother Cheat Daughter Out Of £13,000 Inheritance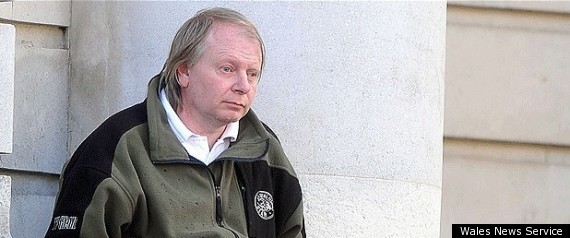 A 45-year-old man from Ely, Cardiff forged his daughter's signature to grab a £13,000 inheritance left to her in her grandfather's will.
Unemployed Nigel Sproston hatched the plan to steal the cash with his wife, Jane, 48. The pair set out defraud the then 13-year-old out of her inheritance by lying to solicitors and an investment company
The girl was due to inherit the money when she reached 18, a court heard. However, Sproston and his wife, the child's stepmother, had the money transferred to their bank account. They then emptied it systematically.
Speaking at the trial, prosecutor David Pinnell said: "The money was removed, mostly in sums of £250 from cash points until only £3 remained.
"They were in it together, hatching a wicked scheme to cheat a young girl."
During his interview with police, Sproston admitted: "I spent £2,000 of it paying off debts, £5,000 on a holiday for myself, gave £1,500 to charity and the rest just got frittered away."
His wife denied the charge, but was found guilty. During the trial, he said he hadn't worked for 25 years because of anxiety and depression. His wife was also unemployed.
The grandfather, Benjamin Sproston, left his entire life-savings of £50,000 to his five grandchildren. The victim, now 22, said: "I left home when I was 16 and when I asked about the money two years later my father said he had changed the trust.
"He said I would have to wait until I was 21 and I accepted that on face value.
"They told me the money had been transferred into a NatWest account in my name and when I went there they said it had all been taken out."
Judge Christopher Llewellyn-Jones QC at Cardiff Crown Court jailed the pair for nine and 10 months.
In his summing up, the judge said: "You showed absolutely no remorse. It is difficult to imagine a more grave breach of trust against a daughter."
The victim said that her father told her he stole the money out of anger as she was naughty as a child.
"But you just don't do that to your own children - you love them whatever they've done," she said.