Nato Apologises For Pakistani Deaths in Airstrike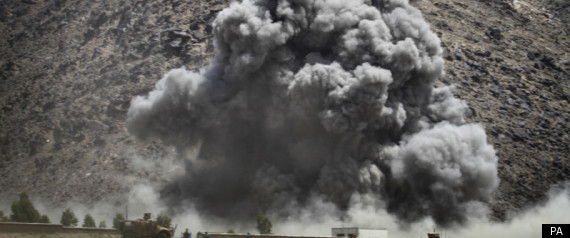 Nato has apologised for the killing of Pakistani officers and soldiers in Saturday's airstrike on the Pakistan/Afghan border.
"I offer my deepest condolences and sympathy to the families of the Pakistani officers and soldiers who lost their lives or were injured, and to the government and people of Pakistan, following the regrettable incident along the Afghan-Pakistani border," said NATO Secretary General Anders Fogh Rasmussen in a statement.
"I have written to the Prime Minister of Pakistan to make it clear that the deaths of Pakistani personnel are as unacceptable and deplorable as the deaths of Afghan and international personnel."
The statement called the incident "tragic", adding that an investigation is underway and Nato remains "strongly committed" to working with Pakistan.
"We have a joint interest in the fight against cross-border terrorism and in ensuring that Afghanistan does not once again become a safe haven for terrorists," it read.
The strike, which left 24 dead, happened at a checkpoint in the early hours of Saturday morning.
On Sunday, the victims were buried with Army chief General Ashfaq Pervez Kayani leading the mourners in funeral prayers.