Britney Spears Turns 30: Her Career In Pictures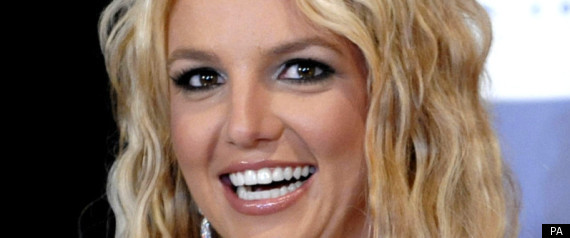 Former pop princess Britney Spears turned 30 today.
In 1996, aged just 15, Britney landed her first solo record deal with Jive, then in 1998 she was launched onto our airwaves and TV screens in that infamous schoolgirl outfit, with her debut smash single, ...Baby One More Time.
She's had plenty of good and bad times since then, making headlines for everything from shaving her head, having a marriage that lasted less than the time it took to fly to Vegas, staging a stand-off with police at her LA home, and finally handing her father the keys to her bank-vault.
Now, to celebrate the more illustrious side of her career - from her days in the Mickey Mouse Club to her numerous best-selling albums and snogging Madonna on stage at the MTV Awards - we've captured her career best bits in pictures.
Take a look below and let us know when you think Britney was at her best...
Loading Slideshow
Britney's career started out when she starred in The Mickey Mouse Club along with famous faces Christina Aguilera, Justin Timberlake and Ryan Gosling.

... Baby One More Time put Britney on the world's radar. The schoolgirl outfit might have had something to do with it, but the catchy tune is still being played in 2011.

Britney wins Female Artist of the Year at the 1999 Billboard Music Awards in Las Vegas.

Britney celebrated going silicon on the Internet in 1999. The Silicon CD Award was presented to her for her album <em>Baby One More Time</em>, which advanced into the top ten albums played on computers worldwide.

Britney performed in her famous red catsuit at the 42nd Annual Grammy Awards in Los Angeles, February 2000.

In September 2000 Britney attended the MTV Music Video Awards in New York with her childhood sweetheart Justin Timberlake. Timberlake's band *Nsync won awards for Best Pop Video and Viewer's Choice.

Britney made her mark dancing with a snake at the 2001 MTV Video Music Awards.

In one of her less stylish outfits Britney hangs out with Michael Jackson in the press room at the 2002 MTV Video Music Awards.

Britney's first kiss with a woman was with Madonna and it was captured on camera at the 2003 MTV Video Music Awards.

Britney was thrilled to receive her star on The Hollywood Walk Of Fame in November 2003.

Britney appears to forget her clothes at the 2007 MTV Video Music Awards.

Back in the spotlight - Britney makes a public appearance when she takes her sons Sean Preston and Jayden James to Disney's <em>The Lion King</em> in Las Vegas, April 2011.

Britney secures her comeback at the Billboard Awards with a raunchy performance with Rihanna this April.

Britney wins the Video Vanguard Award and Best Pop Video Award for her <em>Till the World Ends </em>video, at the 2011 MTV Video Music Awards.