US Students Arrested In Cairo Over Firebomb Accusations Fly Back Home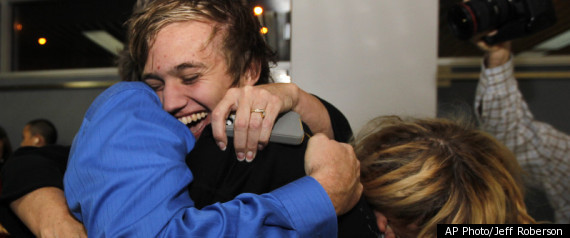 Students arrested in Cairo after Egyptian security forces accused them of throwing firebombs have flown home.
Derrik Sweeney, Luke Gates and Gregory Porter, who were studying at Cairo's American University, were taken into custody on 20 November. They were arrested on the roof of a university building near Tahrir square after they allegedly threw firebombs at security forces fighting with protestors.
The three students touched down on US soil on Saturday after a court ordered their release on Thursday. 19-year-old Sweeney, from Missouri, described his first night in jail as "the scariest of my life" and insisted they "never did anything to hurt anyone".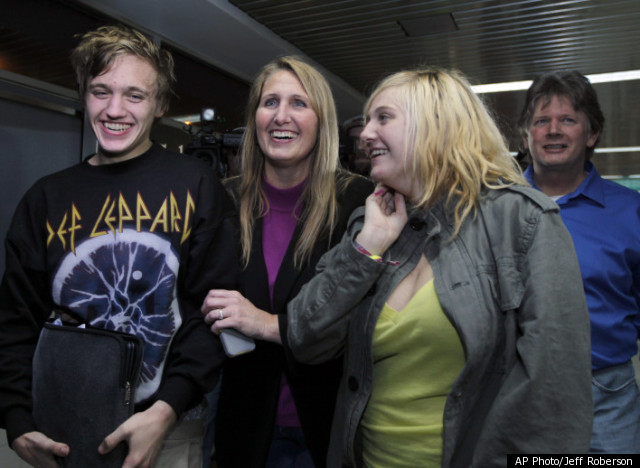 Derrik greeted by his mother Joy, father Kevin and sister Ashley as he arrives at Lambert-St Louis International Airport.