Sportswomen Vent Fury Over Sports Personality Of The Year Snub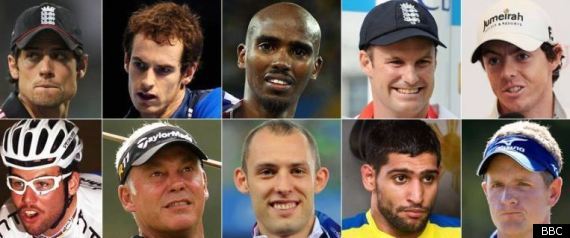 Who should win the BBC Sports Personality of the Year award for 2011? Not a woman, apparently.
The shortlist, compiled from the suggestions of 27 sports editors, has come under fire from British sportswomen for entirely ignoring their successes over the past year, as there is not a single woman on it.
The closest any female athlete came to making the top ten was the world champion swimmer, Rebecca Adlington, who missed out by a single vote.
The absence caused a storm of criticism on Twitter.
Four time World Ironman Champion and World Record holder Chrissie Wellington said:
Rebecca Adlington, who narrowly missed out, expressed her disappointment:

Paralympics 1500m silver medalist, Shelly Woods, joined the chorus, tweeting:

11-time Paralympic gold medal winner Tanni Grey-Thompson commented that it was indicative of a wider problem. She told BBC Wales:
"I wouldn't want tokenism and I wouldn't want a woman to be on the list just because she was a woman. But only 2% of media coverage in sport goes to women. You're fighting against the system all the time where it's the big sports all the time that get the recognition."
Surprise omissions for British sportswomen were world champion winners included Chrissie Wellington for triathalon, Kath Grainger for rowing, and Keri-Anne Payne for swimming. The last female winner was Zara Phillips in 2006.

The Manchester Evening News' selection proved the most controversial as it included striker Dimitar Berbatov, who rarely plays, and retired footballer, Patrick Vieira.
Mark Cavendish looks the likely winner next month. He became Britain's first winner of the Tour de France green jersey this year, and also scooped the top prize of the rainbow jersey for winning the World Road Racing Championships. The 26-year-old became Britain's first male to win it for 46 years.
He faces popular challenges from the tennis player, Andy Murray, and cricketers Alistair Cook and Andrew Strauss.
This year's award will be televised on the 22 December.