Pupil Reduced To Tears As 'Wildfowling' Trip Turns Into Duck Shoot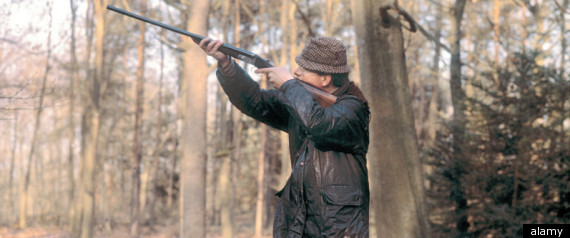 As Ray Poolman packed his 10-year-old daughter Danielle off with a little chair and binoculars to go on a birdwatching trip, little did they know what lay ahead.
But the schoolgirl arrived home later that day in floods of tears after being subjected to a "harrowing" hunting experience. Instead of lessons on the "different species of wildfowl" and "conservation of the landscape", as promised by the school, the Year Six pupils witnessed birds being shot and killed for sport.
Ashbeach primary school in Cambridgeshire has now come under fire for not making the purpose of the trip clear.
A letter sent to parents in November detailed an excursion to Welney Marshes in Norfolk, organised by Ely and District Wildfowlers' Association. Pupils would see dogs and "equipment used for the sport" and the school reassured the children would be safely out of the way during the "wildfowling demonstration".
The letter made no reference to guns or shooting and Poolman said it talked about seeing an "evening flight", "which you would think would be birds all coming in back to roost, which probably looks nice".
Poolman, a keen fisherman, said both he and his daughter both thought the day out was solely a birdwatching trip.
"She wasn't expecting anyone to shoot ducks. It turned out to be a very harrowing trip for her.
"The letter should have had words like shooting and live ammunition and made clear that birds could be killed," he complained. "Then the parent can make an informed decision".
But the school has defended the trip saying no child told staff they were distressed, the Daily Telegraph reported.
Head teacher Shirley Stapleton said there "appeared to have been a misunderstanding".
"It is not just 'let's go out and shoot ducks'; there is a whole conservation issue which the school deals with."
The trip, she explained, was part of a programme to educate the pupils about their rural heritage. Next month the pupils will take part in the village's "Plough Monday" traditions, which involves dressing up as "plough witches" and leading a straw bear through the streets.
However Poolman maintained his daughter had suffered a traumatic, and unnecessary, experience.
"They allowed children to witness the death of an animal.
"Ramsey might be rural but we have a Tesco - people don't need to walk around killing animals to survive any more."