Aung San Suu Kyi's first ever meeting with the leader of a foreign country, Prime Minister Yingluck of Thailand, on 20 December, was a significant landmark for the Burmese figure, whose peaceful protest triumphed this year after her release from years of house arrest.
Like Suu Kyi's release, it's not all been doom and gloom in 2011: plenty of wonderful things happened too.
The Nobel laureate's release was perhaps one of the most moving. Suu Kyi has come to symbolise the pro-democracy aspirations of Myanmar's people against its military regime. Aung Sang Suu Kyi talking with Prime Minister Yingluck of Thailand
Spending 15 of the last 21 years under house arrest, Suu Kyi has never met her grandchildren and was unable to visit her husband before he died of cancer, for fear she would never be allowed back to her much beloved Burma.
Her story has been so inspirational that The Lady, a film based on the life of inspirational Aung San Suu Kyi has been released, amid a flurry of positive reviews.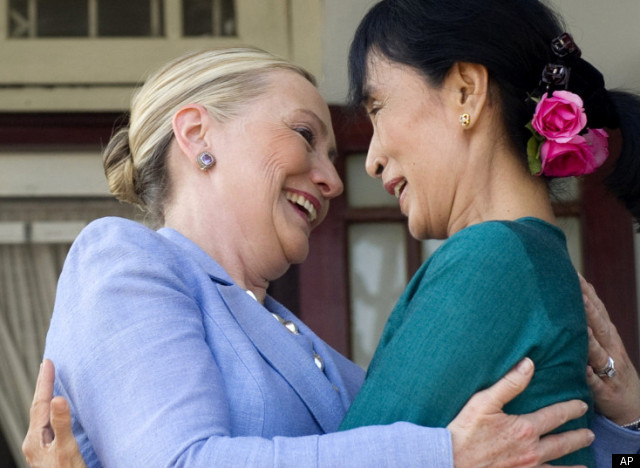 Hilary Clinton And Suu Kyi embrace
The world held its breath when the ring wouldn't quite fit, and Pippa Middleton's bottom enchanted the nation, however the event saw media nickname "waity katy" consigned to the scrapheap of singledom for the Duchess of Cornwall. Kate Middleton And Prince William tied the knot in 2011
The royal wedding was the fastest rising search term of 2011, and its broadcast was the single most watched event on television this year. British fascination with the royal love story has proved ever enduring, beating political scandals and economic misery hands down.
Science is also a regular source of good news, and 2011 was no exception.
Every 30 seconds a child dies from the terrible virus, but a new vaccine funded in part by the Bill And Melinda Gates Foundation has delivered promising results after a much anticipated trial.
In seven African countries where the drug was introduced malaria rates were cut by up to half. Deaths from malaria are falling. These upbeat results offer hope to millions. Sometimes even the most awful realities can offer hope.
This summer's riots across England shocked many, but while social media sites were partially blamed for mobilising the marauding gangs, more gentle folk were organising clean-ups and offering communal tea rounds for cleaners using the hashtag #riotascleanup.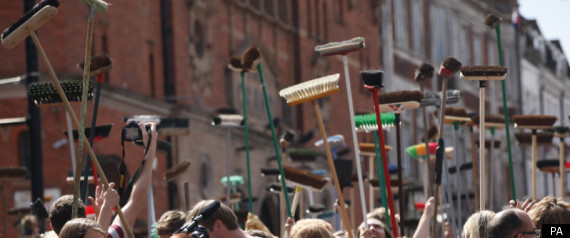 Inhabitants of Clapham took to the streets to help clean up after the riots
Elsewhere on the internet, a video of the moment that a deaf woman heard her own voice for the first time thanks to a surgical implant gave millions goosebumps. Crying with happiness as the device was switched on, Sarah Churman later told viewers: "only thing I can say is 'God is good'."
British film had an extraordinary awards season in 2011. Colin Firth's star turn in The King's Speech was nominated for 12 Oscars and took home this year's top prizes including Best Picture, Best Actor and Best Original Screenplay. Colin Firth holds his Oscar up for the cameras

Another uplifting story was that of a lost emperor penguin washed up on a New Zealand beach thousands of miles from his Antarctic home.
Nicknamed 'Happy Feet' the poor lost penguin fell ill after munching on three kilos of sand instead of the snow he would usually eat when thirsty.
After an operation to remove the offending granules, 'Happy Feet' was kept perky with a diet of fish milkshakes before being shipped four days out to sea to help him on his journey.
Alas it is feared that 'Happy Feet' may have met his end after all, as the tracking device zookeepers fitted him with has now lost signal. But then again, as the BBC's landmark series Frozen Planet showed in one of the year's TV highlights, there are plenty more penguins in the sea.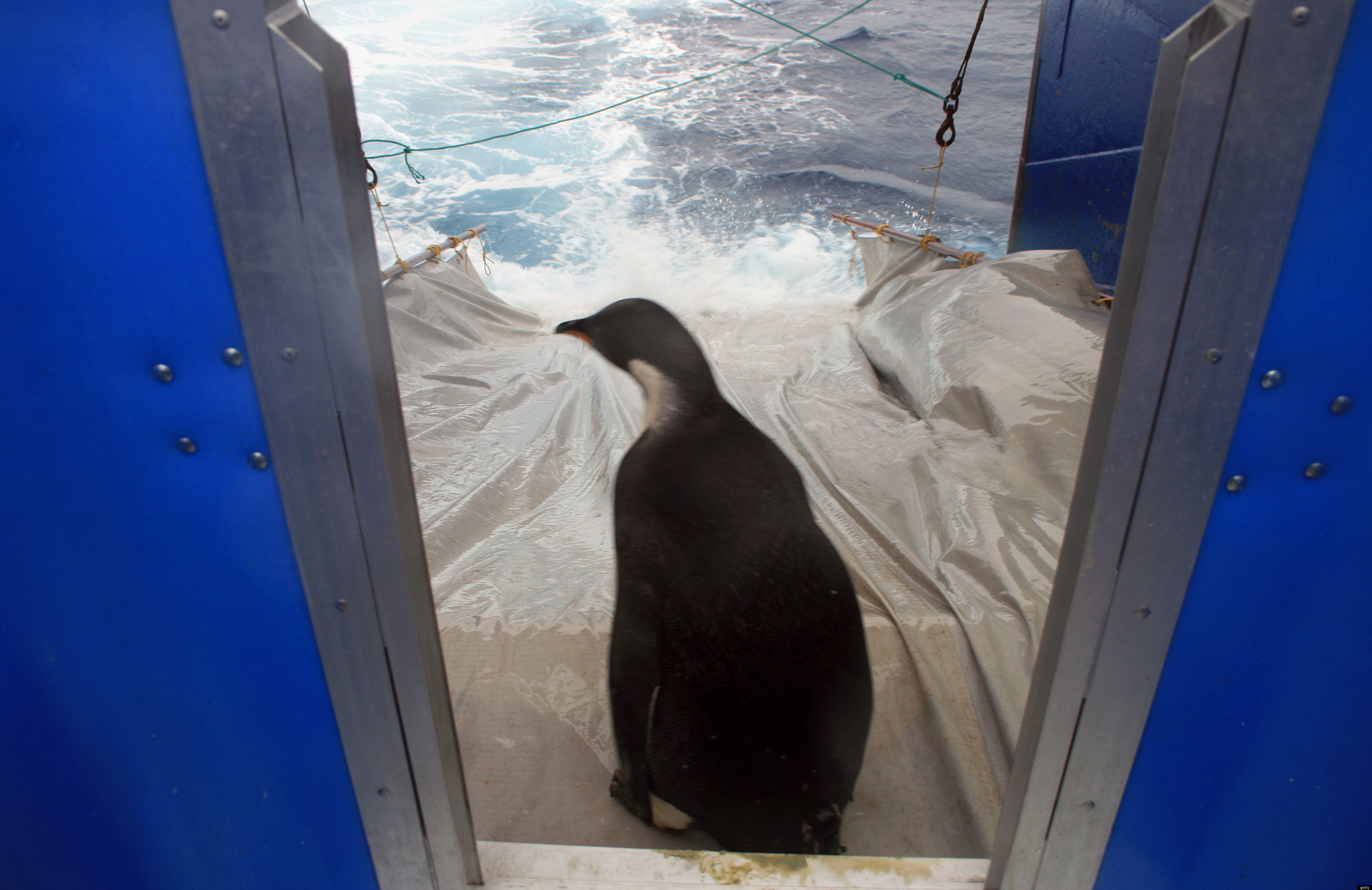 Happy Feet the "navigationally challenged" penguin who confused sand with snow, and ended up on a New Zealand beach.
English cricket heralded a triumphant start to the year when the squad led by skipper Andrew Strauss sealed their first Ashes series in Australia in 24 years. After a dominant performance over five tests the series was sealed on 7 January at the Sydney Cricket Ground.
England's first innings total of 644 was their highest ever in Oz, their third-highest in any Ashes game ever and resulted in victory by an innings and 88 runs. And in a year when so many aspects of the sport just weren't cricket, that was no small feat.
The nice thing about sport is that someone has to win. And sometimes even British teams manage the feat.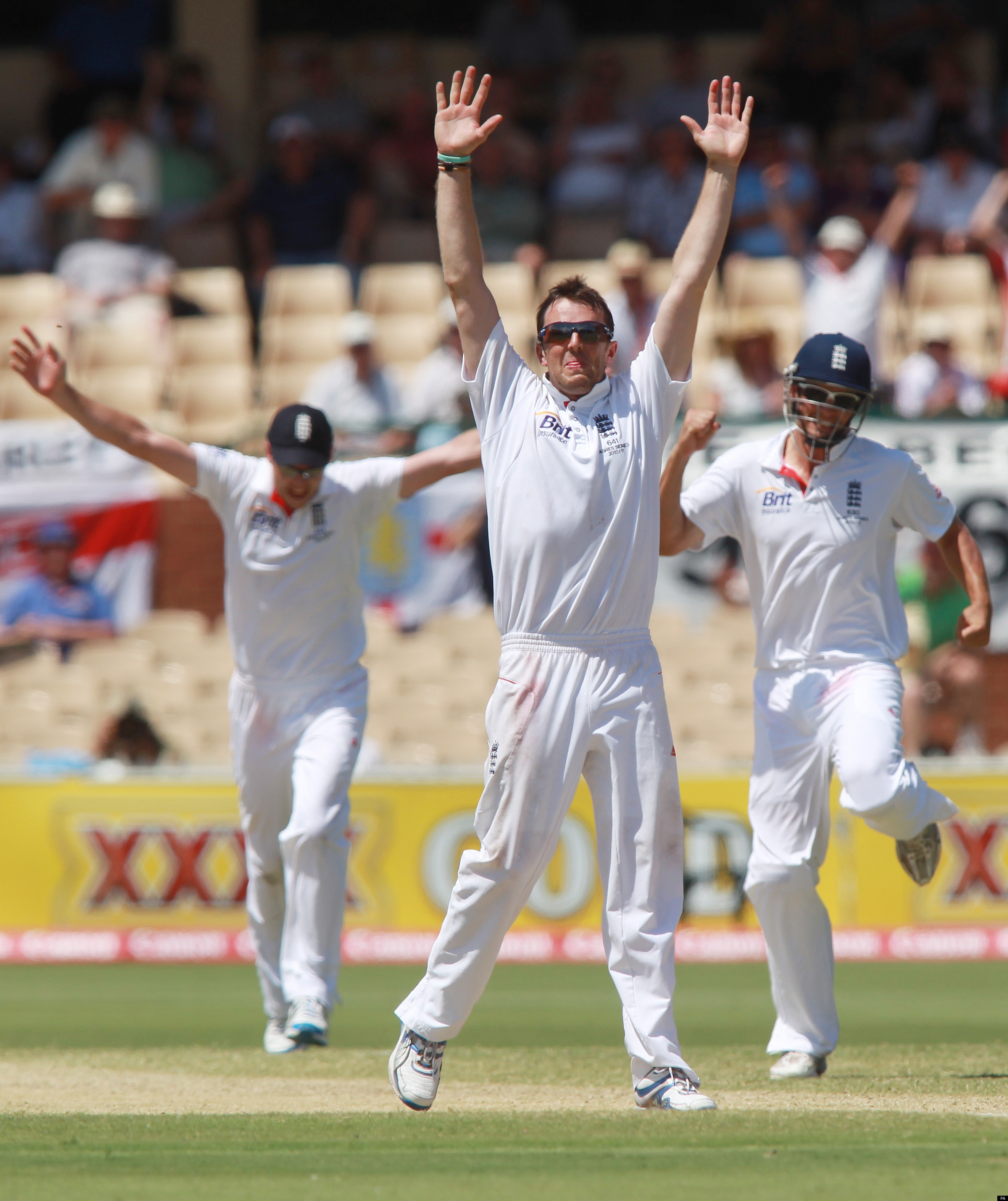 SUBSCRIBE TO & FOLLOW UK DAILY BRIEF