Opportunists Steal Pensioner's Savings After Money Blows In Wind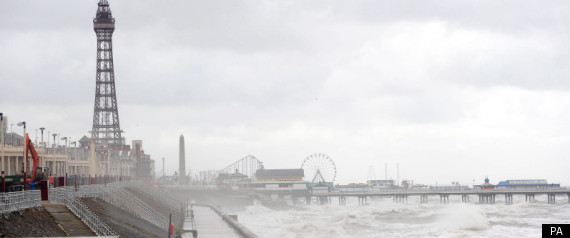 Opportunists have stolen a large part of a pensioner's life savings after thieves opened a tin containing £35,000 and the money blew away.
The cash, stored in a Quality Street tin in a carrier bag, was stolen from the man's side while he was playing a fruit machine in an arcade in Blackpool.
When the thieves opened the tin, the seaside wind blew the money out. Police rushed to the scene to find members of the public scrambling to get hold of the notes, stuffing them into their pockets.
A 22-year-old man and a 16-year-old boy were arrested on suspicion of stealing the bag. The police found the tin still had around £12,000 in it, while £8,000 was recovered from the scene.
But the 75-year-old victim has still lost out on around £12,000, taken by greedy passers-by on Blackpool's famous promenade.
A police spokesman said: "Officers did well to gather what cash they could, taking into account the wind. We would not advise people to carry around such large amounts of cash with them."