Sarah Millican - Exclusive New 'Chatterbox' Clips (VIDEO)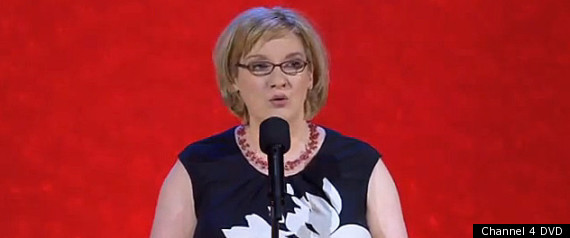 If there's one DVD you might want to buy for a friend/relative/colleague in a 'Secret Santa' draw this Christmas, it's Sarah Millican's debut stand-up DVD.
A lone female in a sea of male comedian releases, Millican's Chatterbox Live DVD invites you to enter the wonderful world of parental suicide pacts, hamster squeezing and having a cup of tea in the bath... Oh, and your boyfriend's 'bum towel'.
And if you're still not convinced, here are two exclusive clips from the delightful Ms Millican - so take a look below, and enjoy. And when you're done enjoying it, buy it here on Amazon. If you don't, Millican might come over to squeeze you...