Michelina Lewandowska Tasered and Buried Alive In Shallow Grave Relives Ordeal In Court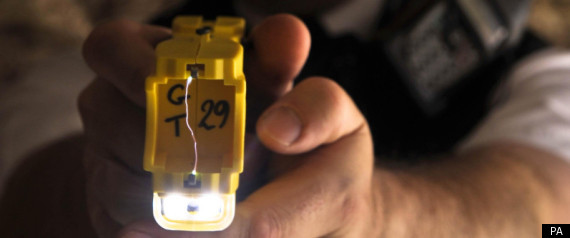 A mother who was buried alive in a cardboard box has told a court she was attacked with a Taser and bound and gagged by her partner, who told her he hated her.
Michelina Lewandowska, 27, told the jury she feared she was going to pass out as she was attacked with the stun gun in the home she shared with fellow Pole Marcin Kasprzak.
Leeds Crown Court has heard how Miss Lewandowska was driven in the boot of a car to the countryside and buried in a shallow grave with a large branch placed on top. She escaped and managed to flag down a passing motorist.
Kasprzak, 25, with whom she has a three-year-old son, is on trial with another man Patryk Borys, 18, charged with attempted murder.
Miss Lewandowska told the jury she was grabbed by her partner and forced to the floor on May 28 this year. She described a sensation of being "kicked" as the Taser was applied to her neck.
She said: "I was trying to push him away. He was using this Taser. He managed to turn me over onto my side, onto my right side.
"He knelt down, he pressed my ribs with his knee and continued to use the Taser."
She said she feared she would lose consciousness and would not be able to remember the attack. She added: "I think it lasted between five to 10 minutes. He said not to be afraid, that everything will be all right."
She said Borys, 18, assisted in restraining her legs with tape, which was also applied to her wrists and mouth.
Kasprzak of Penistone Road, Huddersfield, and Borys of Rashcliffe Hill Road, Huddersfield, both deny attempted murder.