Durban Conference: Ministers Discuss 'Emissions Gap'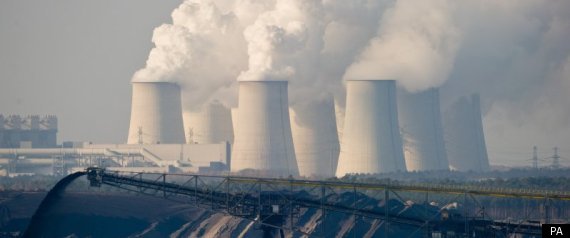 Funding for poor countries and the "emissions gap" are among the topics on the table for government ministers getting down to negotiations on tackling climate change at the latest UN talks.
But after a downbeat assessment from UN Secretary-General Ban Ki-Moon about the chances of success, in which he described the final days of the talks in Durban, South Africa, as "challenging", it is not clear how much progress will actually be made.
Ministers are being urged to set up the "green climate fund", which will channel billions of pounds to poor countries to help them cope with the impacts of global warming and develop without polluting, and find sources of funding for it.
And they will be discussing the "emissions gap" between the voluntary cuts in greenhouse gases already pledged by countries and the levels of reductions needed by 2020 to keep global temperature rises to no more than 2C above pre-industrial levels.
But while some countries want to see action to address the "emissions gap", the US wants to stick with voluntary pledges until 2020.
Meanwhile, research from the Stockholm Environment Institute shows that developing countries are already doing more than their fair share, with their pledges amounting to more reductions than the promises made by rich countries.
The study also warns that, with global emissions pledges not set to curb temperature rises to 2C, developed country promises are not high enough - and unless rules on counting emissions cuts are tightened, rich nations could meet their targets with very little actual reductions.
The core issue of the talks remains the future of a global treaty to drive down the greenhouse gases responsible for climate change, which could hold progress on other fronts hostage.
The EU is demanding that the talks agree a mandate to negotiate a new, legally-binding deal by 2015 which covers all major economies, in return for the bloc signing up to a second round of emissions cuts under the existing Kyoto climate treaty.
But while the bid is backed by the majority of countries at the talks, including some of the most vulnerable to the impacts of climate change, major players including the US, China, India and Brazil oppose the plans.