Robert Black: 25 Years For Serial Killer Convicted Of 1981 Murder Of Schoolgirl Jennifer Cardy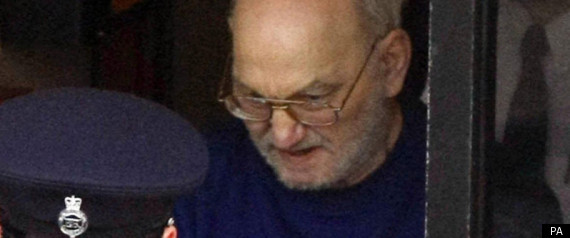 UPDATE: Serial child killer Robert Black is to serve a minimum of 25 years in prison for the murder of schoolgirl Jennifer Cardy 30 years ago, Belfast Crown Court was told today.
--
Serial child killer Robert Black's defence lawyer has told a court that no plea for mercy could be offered over his sentencing.
The comment was made as Mr Justice Ronald Weatherup prepared to set a minimum jail term at Belfast Crown Court for the murder of a schoolgirl 30 years ago.
Black, 64, was found guilty last month of snatching Jennifer Cardy as she cycled to a friend's house in Ballinderry, Co Antrim, in 1981.
He then dumped her body in water close to the main Belfast-Dublin road near Hillsborough, Co Antrim.
As lawyers offered arguments around the length of prison term, defence barrister David Spens said: "This is one of those rare cases in which there is no mitigation and so I propose to say nothing in that regard."
Prosecution barrister Toby Hedworth QC argued that killings subsequently carried out by the former delivery driver should be taken into consideration.
"This is a man who has committed four murders rather than three murders or one murder," he said.
Black is already serving multiple life sentences in Wakefield prison. Jennifer's murder was the fourth for which he has been convicted.
In 1994, he was found guilty of three unsolved child murders in the 1980s - those of 11-year-old Susan Maxwell, from the Scottish Borders, five-year-old Caroline Hogg, from Edinburgh, and Sarah Harper, 10, from Morley, near Leeds.
Mr Hedworth argued that Black should face a whole life term, given his other killings. He said jail terms set in 1994 would have been higher had his other crimes been known.