The Samsung Galaxy Nexus and its stonking great screen is now available in the UK. So why should you care?
The feel.
The immensity of the Samsung Galaxy Nexus is the first thing that hits you. The screen is huge, the phone is relatively light at 135 grams, and has a pleasant textured back which is pleasant in the hand. This pops out to reveal the sim and battery, and then, as it's a slip of plastic, seems markedly cheap. The textured back will make it less slippery than the new iPhone, the curved edges have better handle and the slightly rounded bottom sits well in the hand.

The OS.
It's fast, with a Dual-Core 1.2GHz processor. There's no lag on this fast machine, which makes it the kind of high powered phone someone with £499 deserves for the money. Menus are relatively logical and all apps are easily reached. The navigation, no longer a physical button, makes getting to the home screen or stepping back a screen very easy. It's a shame that the menu doesn't work horizontally.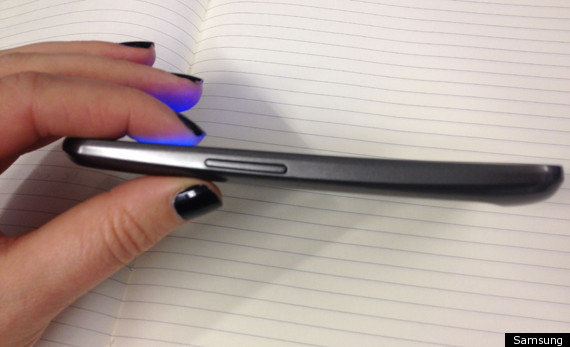 The screen.
The Super AMOLED HD screen is a whopper, but it is disappointingly grainy when watching YouTube. Lady Gaga's Married To The Night is grainy, and not as sharp as would blow our minds. And mind-blowing is what every phone fan is ready for. It's well sized for playing Angry Birds, though some games are not optimised to flip the screen horizontally, which is a flaw and a shame in those apps.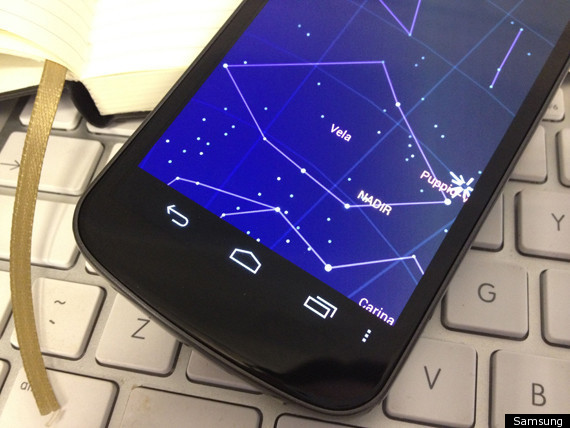 The camera.
The five megapixel camera has a fun panoramic option, but surprisingly, the phone is limited to 16GB internal storage. That's not a lot for a heavy duty snapper who also wants to use their phone for music, work, email and document storage.
Googleness.
If you're a Gmail user, you might hope this Google phone would be optimised for that. It's not. It's hard to flip between folders, emails are not optimised for the screen size. New email alerts pop up with no obvious way of accessing them.
The search field is irritatingly similar to the background, making it hard to determine where to type any kind of web search. This means the phone fails the mum and dad test in this regard. I can't be taking calls from them about how to find something on "the web". It should be clearer.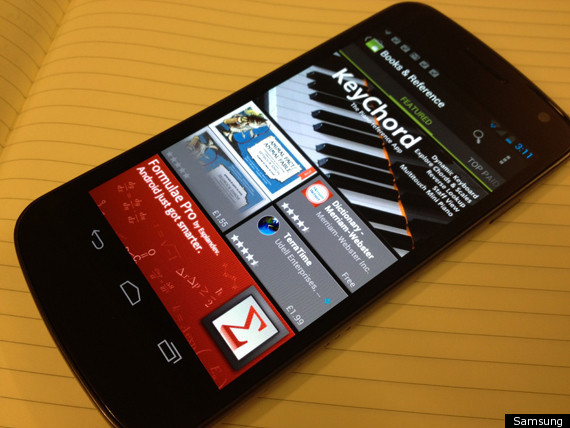 News and Twitter.
Consuming and sharing news is surely a basic requirement of a high-powered smart phone user. The Gmail News offered is not easily edited for preferences, which it should be, and the Android Twitter and Tweetdeck apps are lacking in flexibility and clarity compared to their Apple competitors.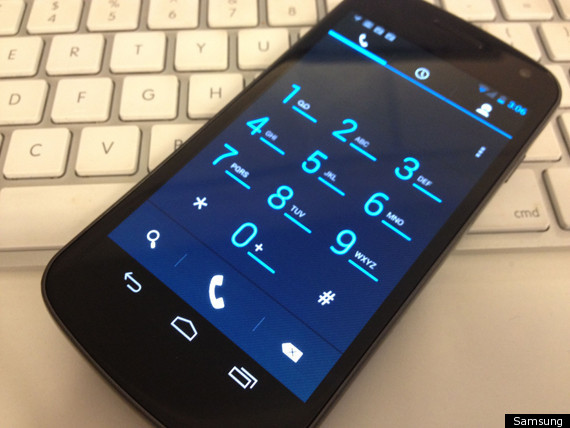 The Samsung Galaxy Nexus's failings should be seen as a challenge and opportunity. This could and should be a serious contender for serious smart phone users. As it is, the Nexus is more like the tech obsessive's or early adopter's phone of principal, rather than ease.
The tech spec.
4.65" Super AMOLED HD screen (720p)
1.2GHz dual core processor
Super–slim 8.84mm curved design
5 megapixel camera with autofocus and LED flash
Panoramic image–capture and photo–editing
SUBSCRIBE AND FOLLOW
Get top stories and blog posts emailed to me each day. Newsletters may offer personalized content or advertisements.
Learn more