Sara Payne, Mother Of Murdered Schoolgirl Sarah Payne, Rushed To Hospital After 'Collapsing In Agony'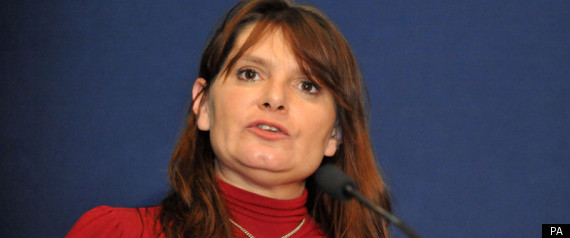 The mother of murdered schoolgirl Sarah Payne has been rushed to hospital almost two years after surviving a life-threatening stroke, friends say.
Sara Payne, who was given a 50/50 chance of living following a massive brain seizure at the end of 2009, "collapsed in agony" at her home and was taken to hospital, her friend and fellow child welfare campaigner Shy Keenan said.
"I was with her when it happened and called 999 and although we don't know what's wrong yet, she is in the very best possible hands and just needs us to keep her in our thoughts," Ms Keenan said.
Ms Payne became a tireless campaigner on child abuse issues after her eight-year-old daughter Sarah was murdered by paedophile Roy Whiting in 2000.
She founded the campaign group Phoenix Chiefs with Ms Keenan.
Writing on Twitter, the group said: "Sara rushed back into hospital am waiting for news..... Please send lots of good thoughts Sara's way x".
Ms Payne was taken to St George's Hospital in Tooting, south London, before Christmas two years ago in a life-threatening condition. Her family gathered at her bedside as doctors informed them she had a 50-50 chance of survival.
She survived two major brain operations in 36 hours, but was left paralysed down the left side of her body after suffering a stroke brought on by a brain aneurysm.
Speaking for the first time since the illness in January last year, Ms Payne, who has deep scars from the surgery, told the now-defunct News of the World: "I've got to take it slowly and be patient.
"The doctors have faith in me and know I'm a fighter. But I'm under no illusion - I've months of tough physio to get through and there's a long road ahead."