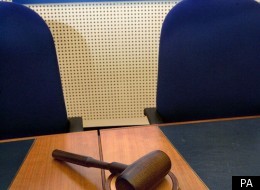 The former bursar of a Catholic school in Plymouth is facing three counts of fraud, including abusing his position and false representation, during his time at the college.
Paul Gorman was arrested earlier this year in connection with alleged financial irregularities at the campus and will be tried by magistrates in January. The 65-year-old has previously protested his innocence, telling reporters he was "traumatised" by the allegations.
Appearing at Plymouth Magistrates' Court yesterday, Gorman was accused of acting "against the financial interests of the college and Plymouth City Council".
Gorman's appearance at court comes days after teachers at the Catholic school were told their jobs are in jeopardy.
Staff at St Boniface College have been warned they may lose their jobs over an alleged budget deficit, the Plymouth Herald reported. The "black hole" is estimated to amount to £1m worth of debt and the cash crisis has prompted council officials to get involved.
Headteacher Peter Eccles told the local paper the college was facing "some financial challenges".
"We recently held staff meetings to talk about the college's financial situation," he added. "We discussed possible measures to help relieve budget pressures, one of which was voluntary redundancies.