Pictures Of The Day: From Viking Hoards To Glowing Blue Pork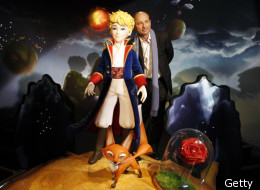 Feeling strapped for cash this Christmas shopping season? Get your metal detector out and hope to strike gold - just like Darren Webster, who discovered a Viking treasure hoard near Silverdale in north Lancashire.
Ever eaten something you wished you hadn't? If it's glowing blue, then it's usually a sure sign to stay away; a Beijing resident found his piece of pork was full of fluorescent bacterium - he wont be needing Christmas lights this year.
If you find you've misplaced your train ticket, then you don't expect to be manhandled by a total stranger - an ordeal that Sam Main had to endure in Scotland. Tributes pour in for the victims in Leige, a little prince gets a wax makeover and the Met Police publish photos of wanted riot criminals - all in the pictures of the day below: