'FarmVille'-Maker Zynga Valued At £6bn In Floatation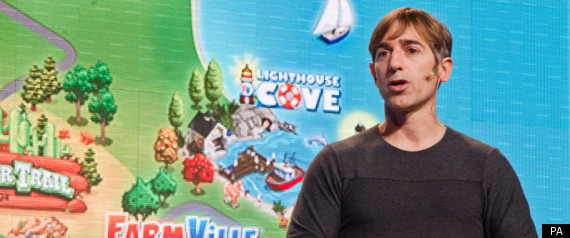 The online games company behind time-wasting favourites including FarmVille and Mafia Wars has been valued at almost £6bn after announcing its initial public offering on the NASDAQ stock exchange.
Zynga will offer 100m shares at $10 each in its IPO for a total of $1bn. The sale accounts for around 11% of the company.
The IPO will give the company an overall value of around £5.85bn, or $9.1bn. It should prove to be the largest floatation by an online business since Google's own IPO in 2004 raised $1.9bn.
Zynga is behind four of the top five games on Facebook, including FarmVille, CityVille and Texas HoldEm.
Around 95% of its business is dependent on Facebook, and its IPO has been seen by the markets as a chance to buy into the social network's success.
Facebook itself has not carried out its own IPO.
Around 200m people play Zynga's games every month. It earns money through selling virtual items for use in its games. According to recent reports it is on track to make $1bn in revenue in 2011.
The company, which was founded in 2007, said it had made $12m profit in the third quarter of 2011.