'X Factor' Contestant Sophie Habibis Mugged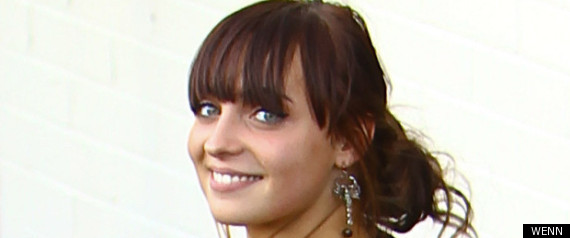 If being booted off The X Factor in the fourth week wasn't bad enough, poor old Sophie Habibis has had her phone nicked by a bicycle-riding yob.
The 20 year old was one of Kelly Rowland's girls on the series, but failed to make an impact with viewers and was sent home seventh in the contest.
Sophie was hit with another bout of bad luck when she was mugged for her iPhone while walking home in Tufnell Park on Tuesday.
She was left shaken but wasn't injured, despite the thug pushing her to the ground.
Cops are now on the hunt for the scallywag, saying: "We can confirm that at 6.53pm on December 13, a 20-year-old woman was walking along Tufnell Park Road when a suspect on a pedal cycle pushed her and snatched her iPhone.
"She did not sustain any injuries and investigations continue."
The cheek of it - chin up, Soph.
(WENN)
X FACTOR WRAP PARTY GALLERY
Loading Slideshow
The X Factor Wrap Party - Tulisa and Fazer

Pic: WENN

The X Factor Wrap Party - Amelia Lily

Pic: WENN

The X Factor Wrap Party - Sophie Habibis and Craig Colton

Pic: WENN

The X Factor Wrap Party - Frankie Cocozza

Pic: WENN

The X Factor Wrap Party - Sophie Habibis

Pic: WENN

The X Factor Wrap Party - Misha B

Pic: WENN

The X Factor Wrap Party - Kitty Brucknell

Pic: WENN

The X Factor Wrap Party - James Michael

Pic: WENN

The X Factor Wrap Party - Dermot O'Leary

Pic: WENN

The X Factor Wrap Party - The Risk

Pic: WENN

The X Factor Wrap Party - Marcus Collins

Pic: WENN

The X Factor Wrap Party - Caroline Flack

Pic: WENN

The X Factor Wrap Party - Louis Walsh

Pic: WENN